SPACE TO EXPAND IDEAS
Floorplan
As one of Bangkok's largest conference hotels, you will be inspired with over 5,600 square meters of meeting space providing the ultimate in style and flexibility. To make any event a masterpiece, a full range of the latest technology is available including audiovisual systems, wireless technology, LCD projectors broadband access and full secretarial services.
LEVEL 02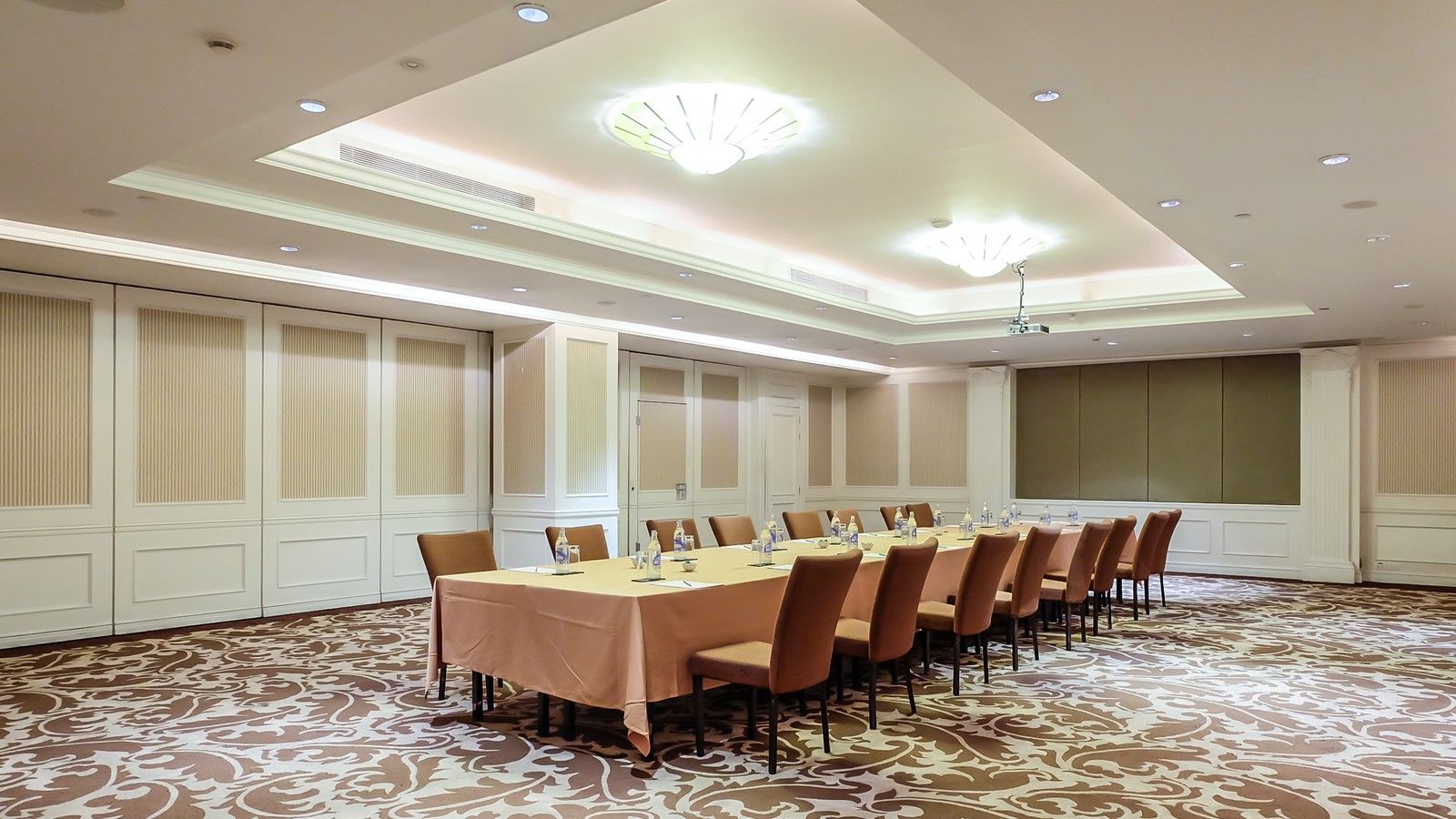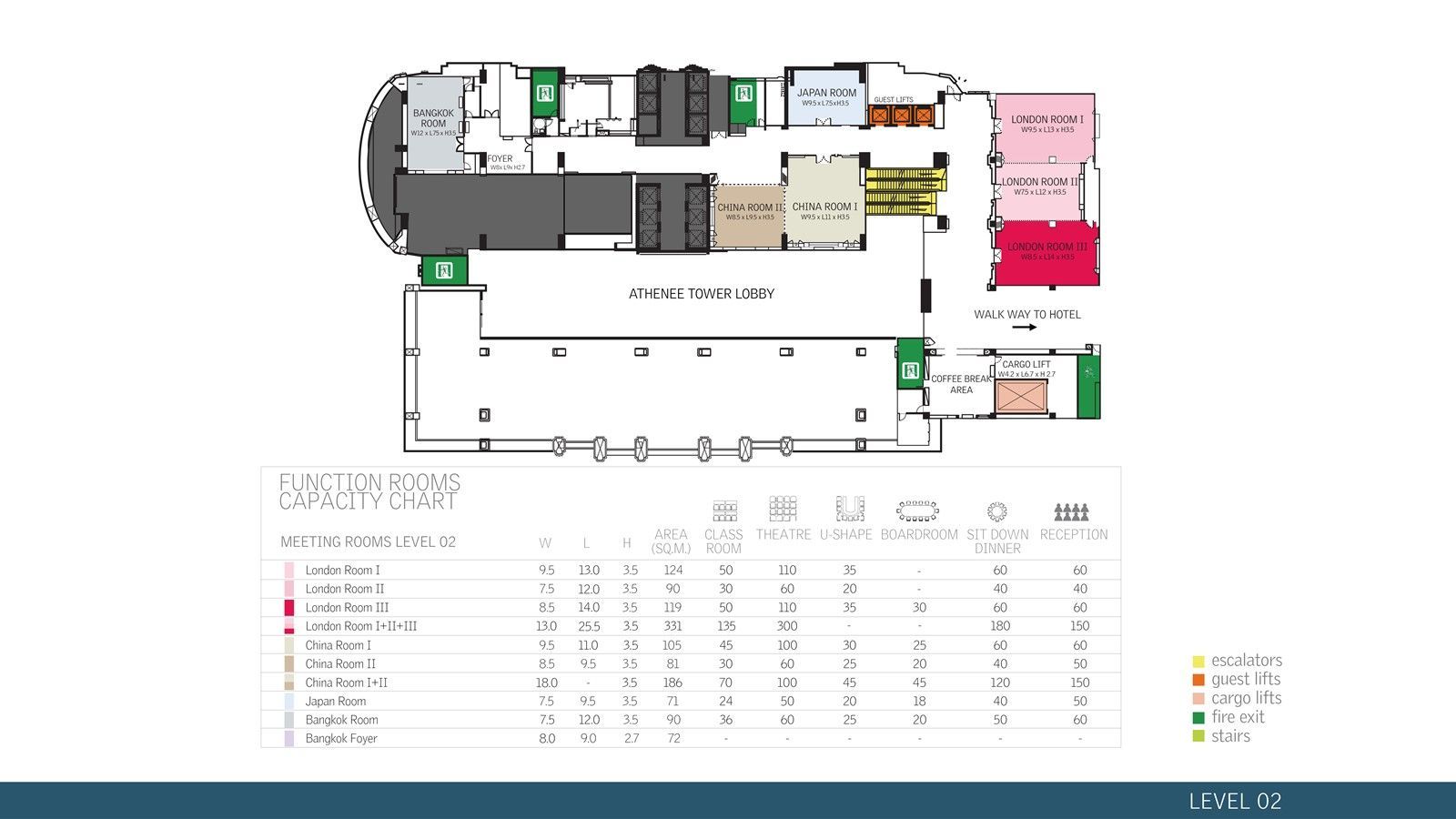 Meeting Room
Athenee Tower
A versatile, cosmopolitan option convertible into one big space or three more intimate areas depending on how many guests are on the wedding party list. With its swinging London style, London Room also makes a great post-ceremony party space.
China Room smoothly lends itself to a range of matrimonial styles, from the decorously classic
to something more contemporary.

LEVEL 02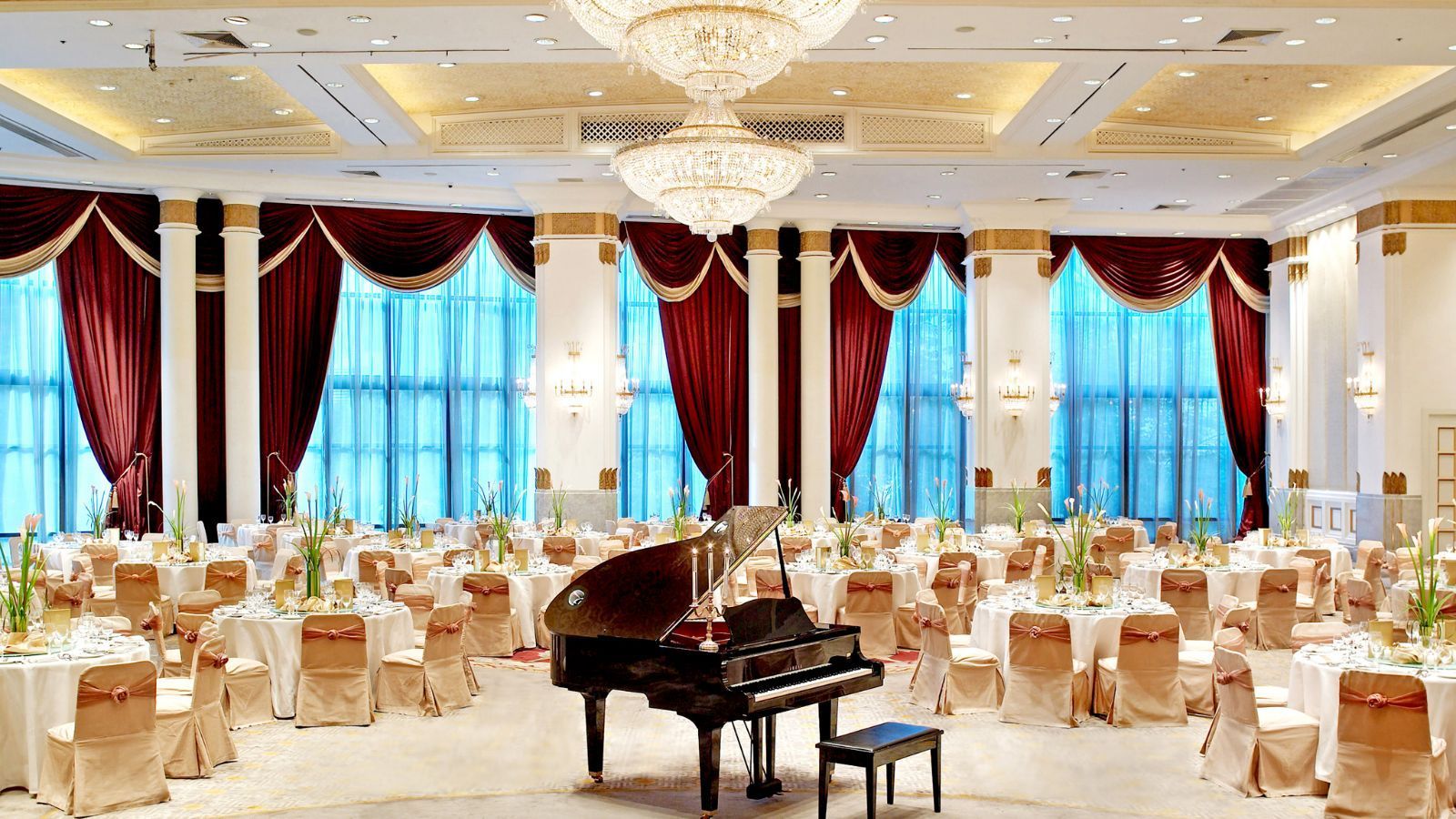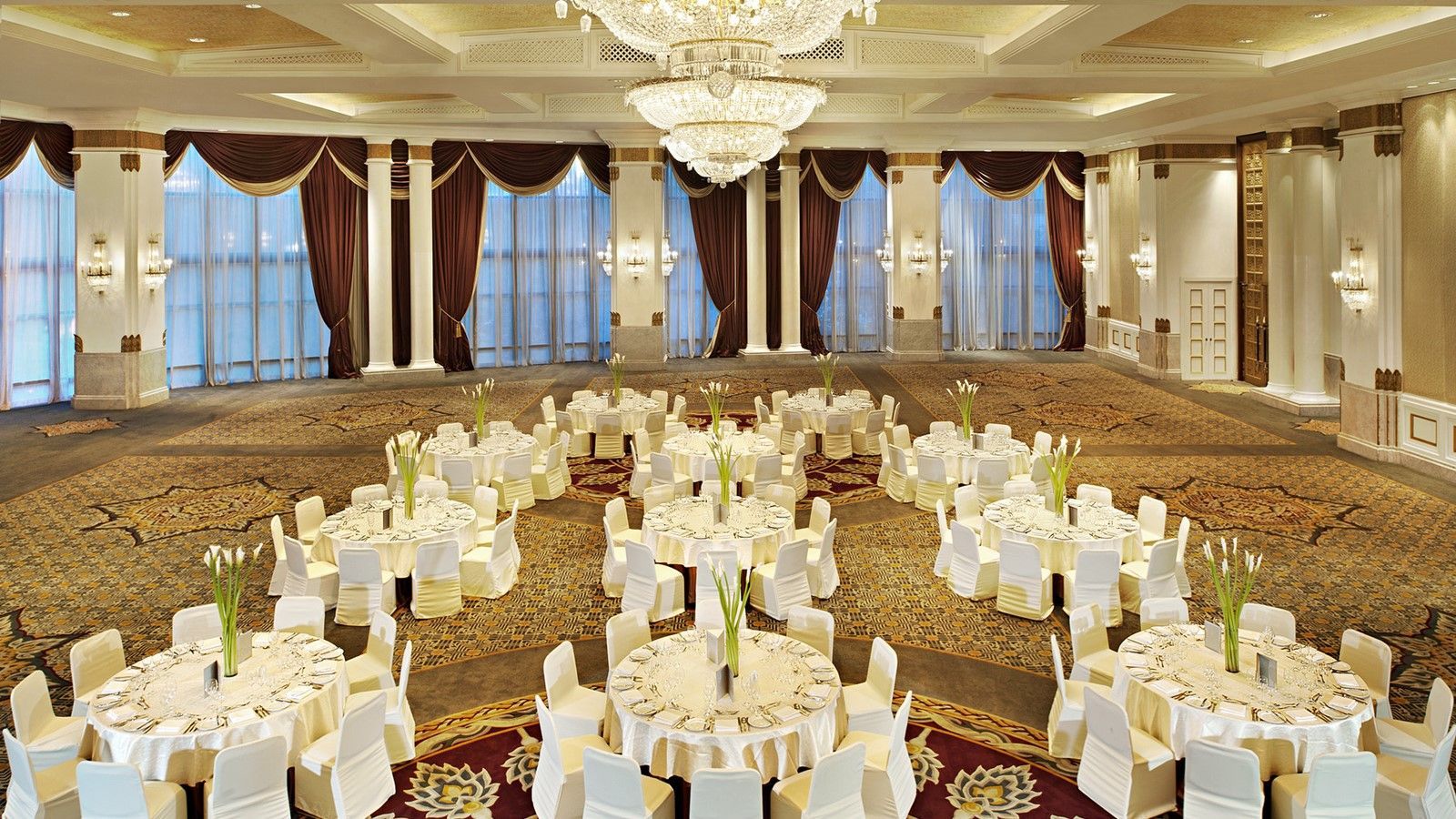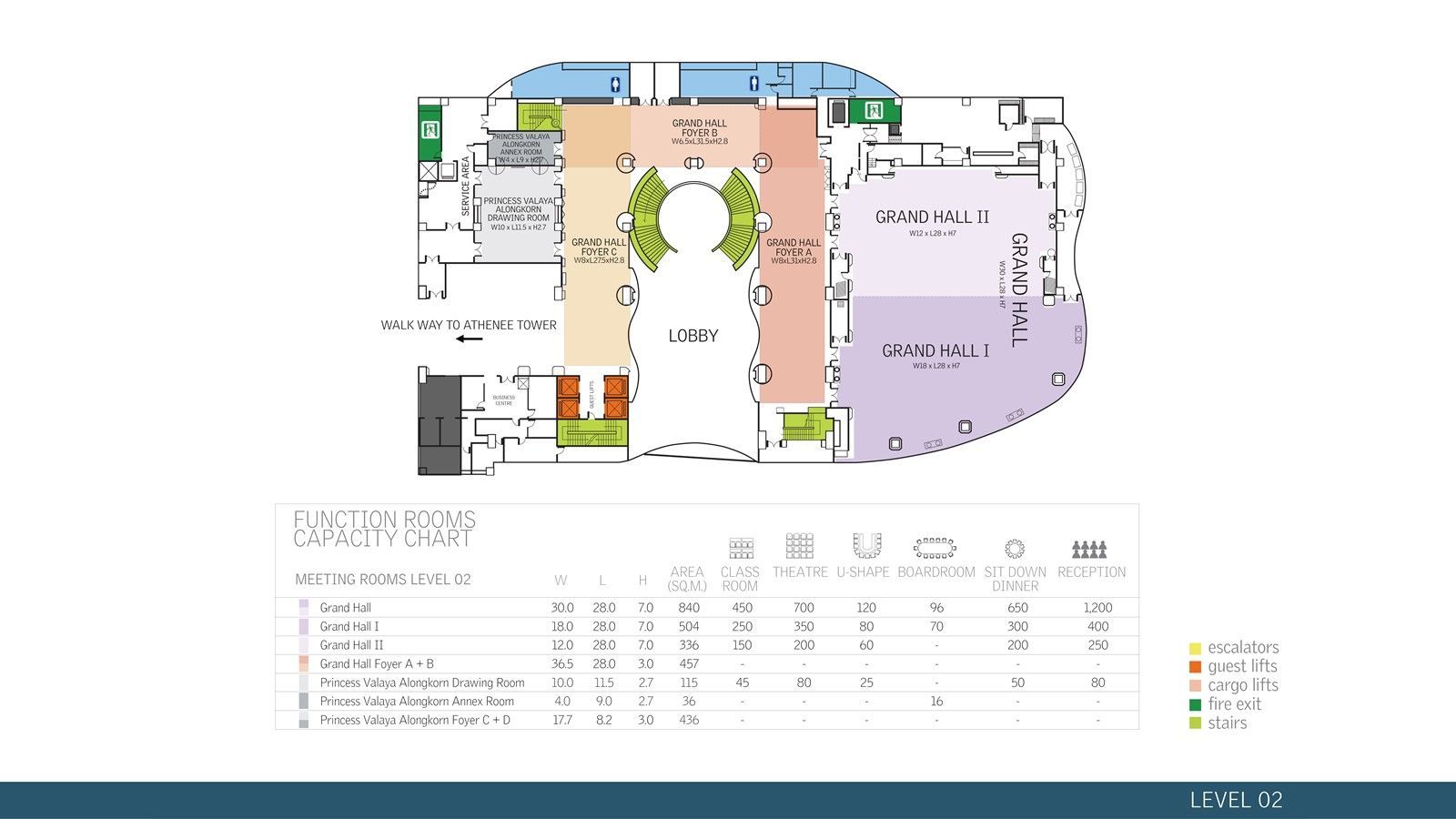 Grand Hall
Hotel Building
Positioned above the sweeping dual staircase and the magnificent lobby, the classic Grand Hall provides an imposing statement of elegance and style.
An exquisite, spacious ballroom with Venetian-inspired crystal chandelier and 7 meters high windows bathing the room in natural light, it forms a captivating backdrop for an unforgettable celebration of romance.

LEVEL 03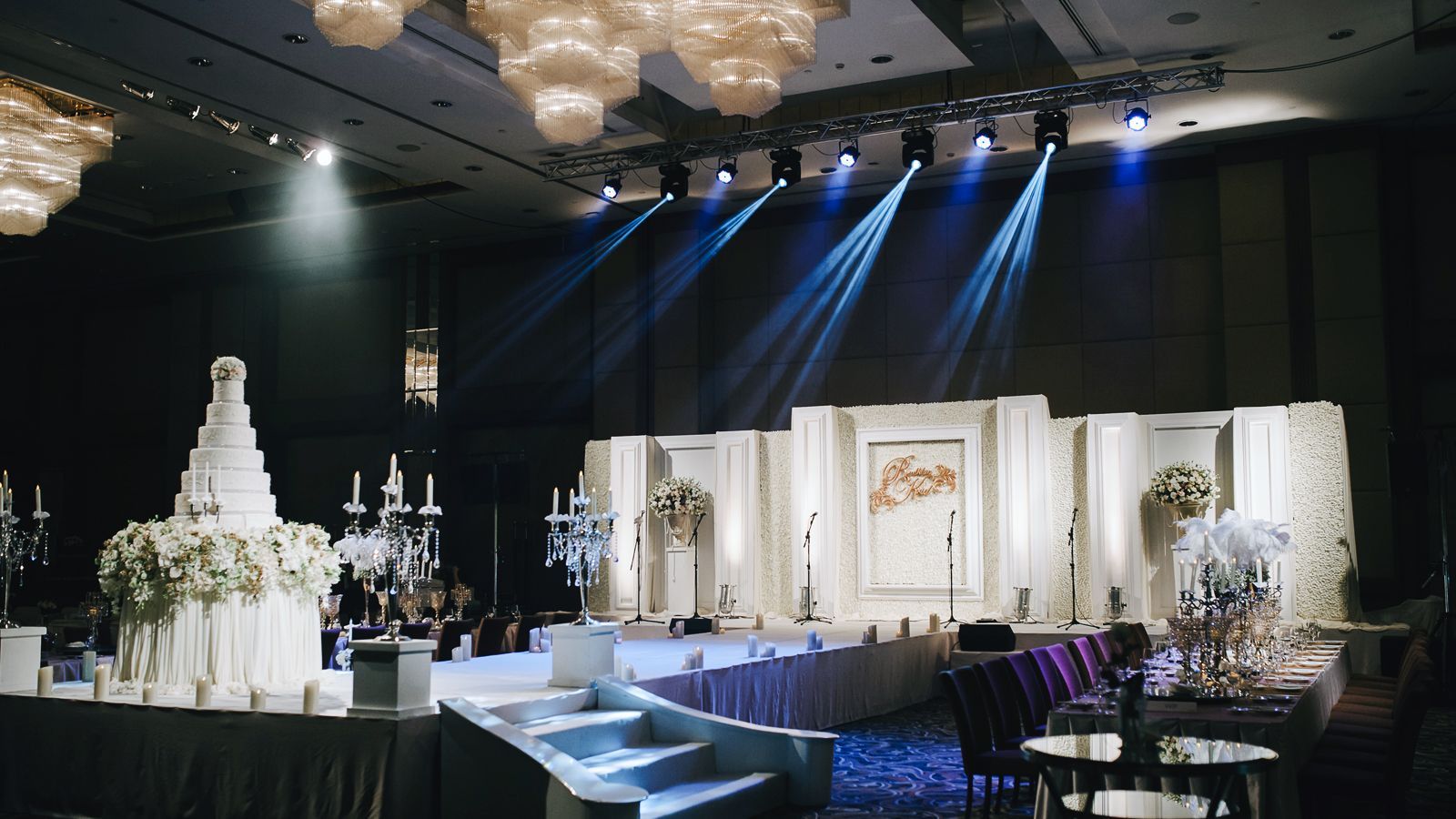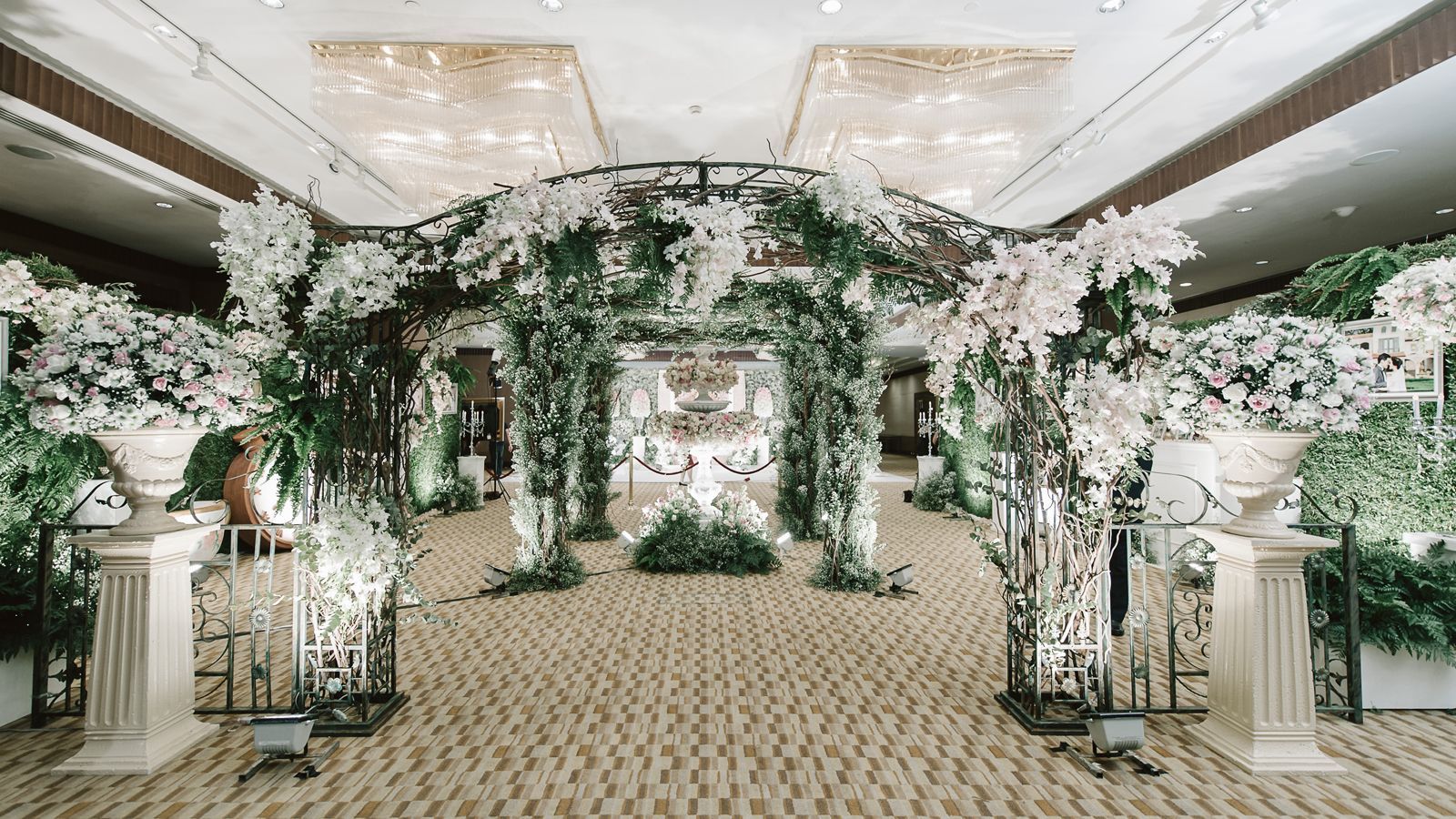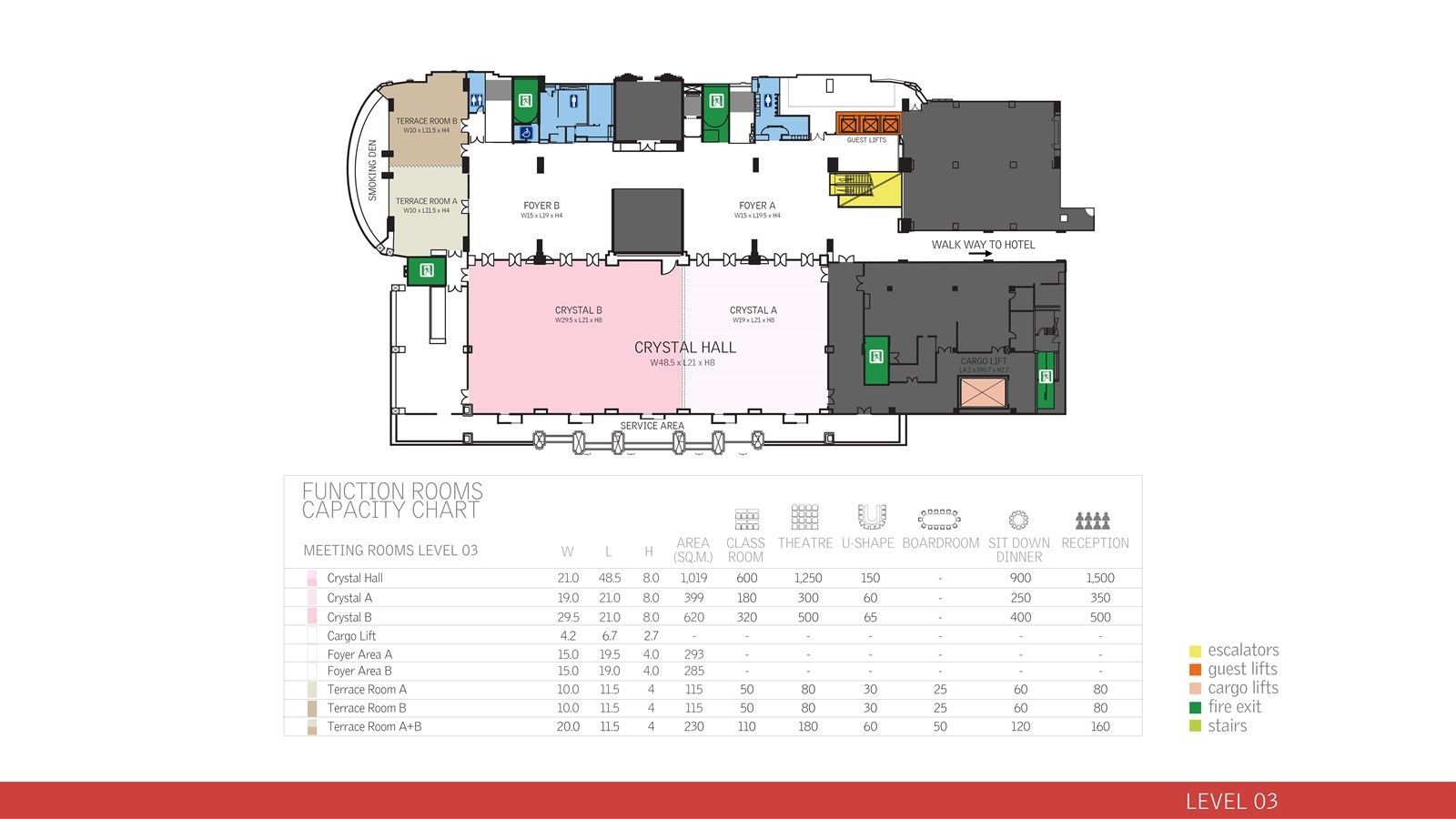 Cystal Hall
Athenee Tower
The magnificent Athénée Crystal Hall, with its compelling 1,020 sqm expanse and inspiring 8 m high ceilings, is the dream venue for longer guest list wedding parties. Cultured pre-function and adjacent break-out rooms, along with refreshing outdoor terrace, offer optimum versatility for curating imaginative banquets for up to 800 guests or custom cocktail parties for up to 1,500.

LEVEL 04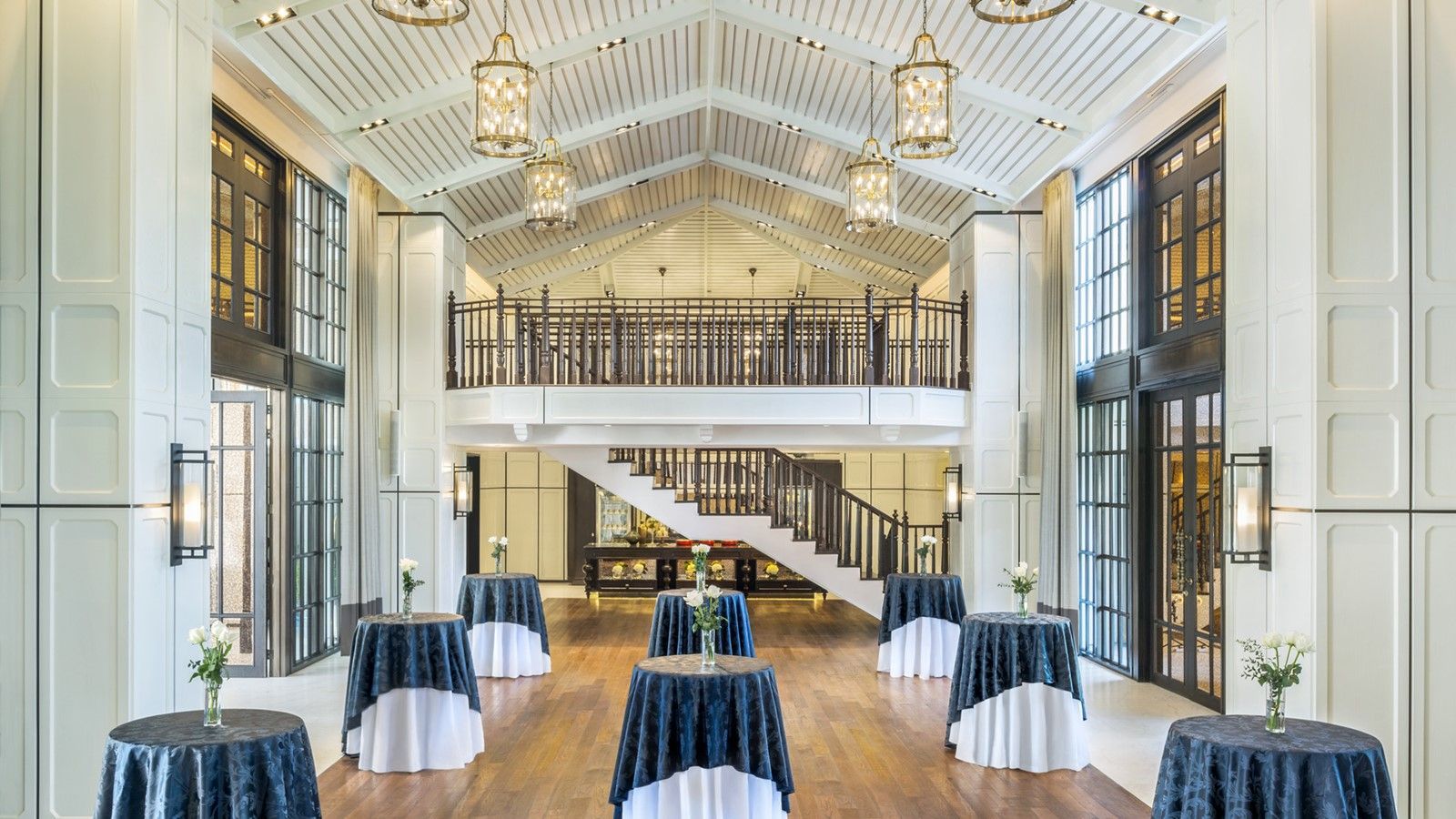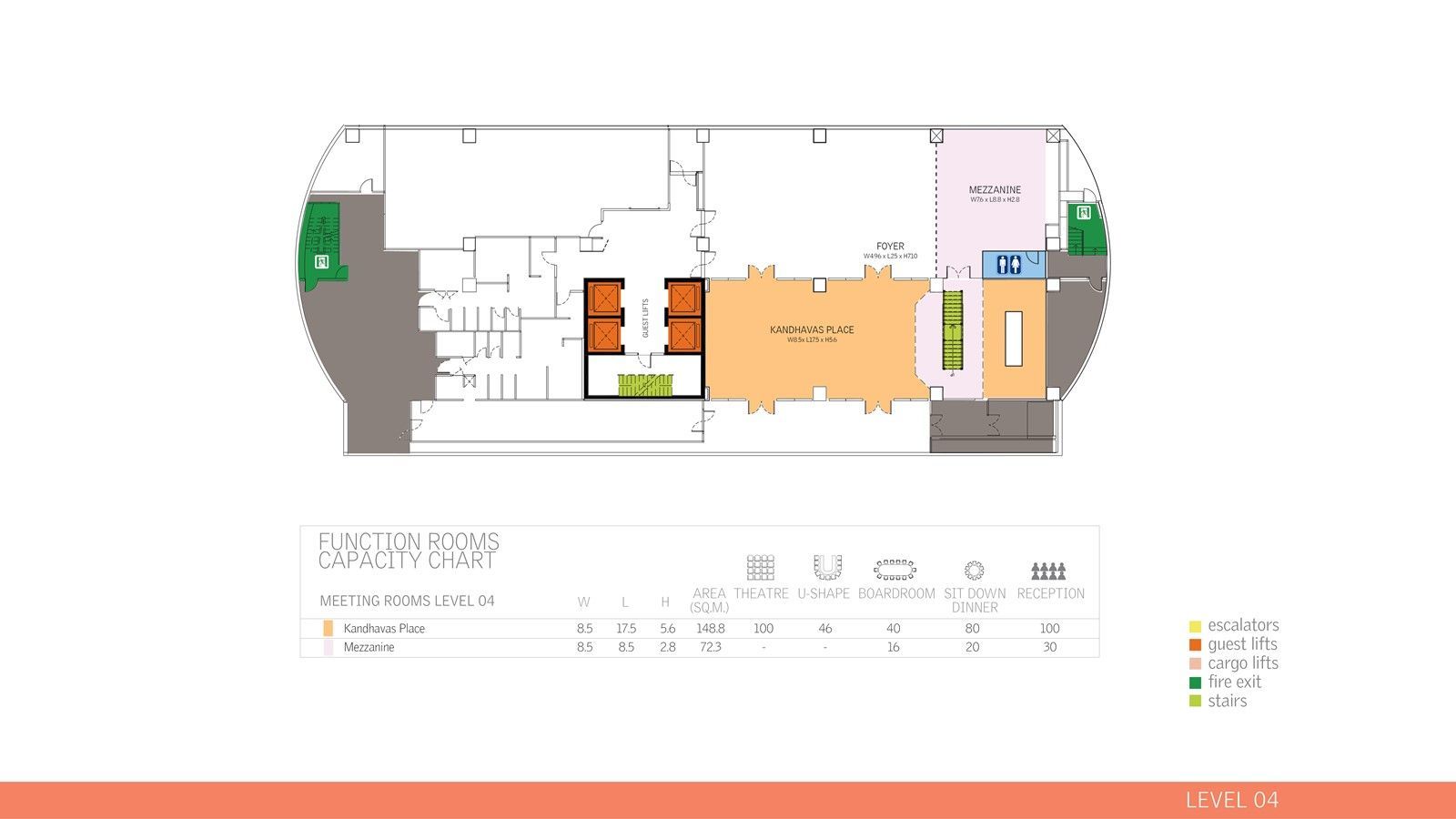 Kandhavas Place
Hotel Building
Dramatic remodeling of the hotel's pool bar on 4th floor, has liberated a new mid-size function space with ideal ambiance and proportions for hosting special dinner parties, engagements and weddings, meetings and business events.
Modern tropical classic design is true to the hotel's location on the site of a member of the Thai royal family's private palace. With its Thai colonial styled area composed of a high vaulted roof, dark brown windowpanes wall and wooden floor. Relax in the sense of summer with outdoor pool nearby.

LEVEL 06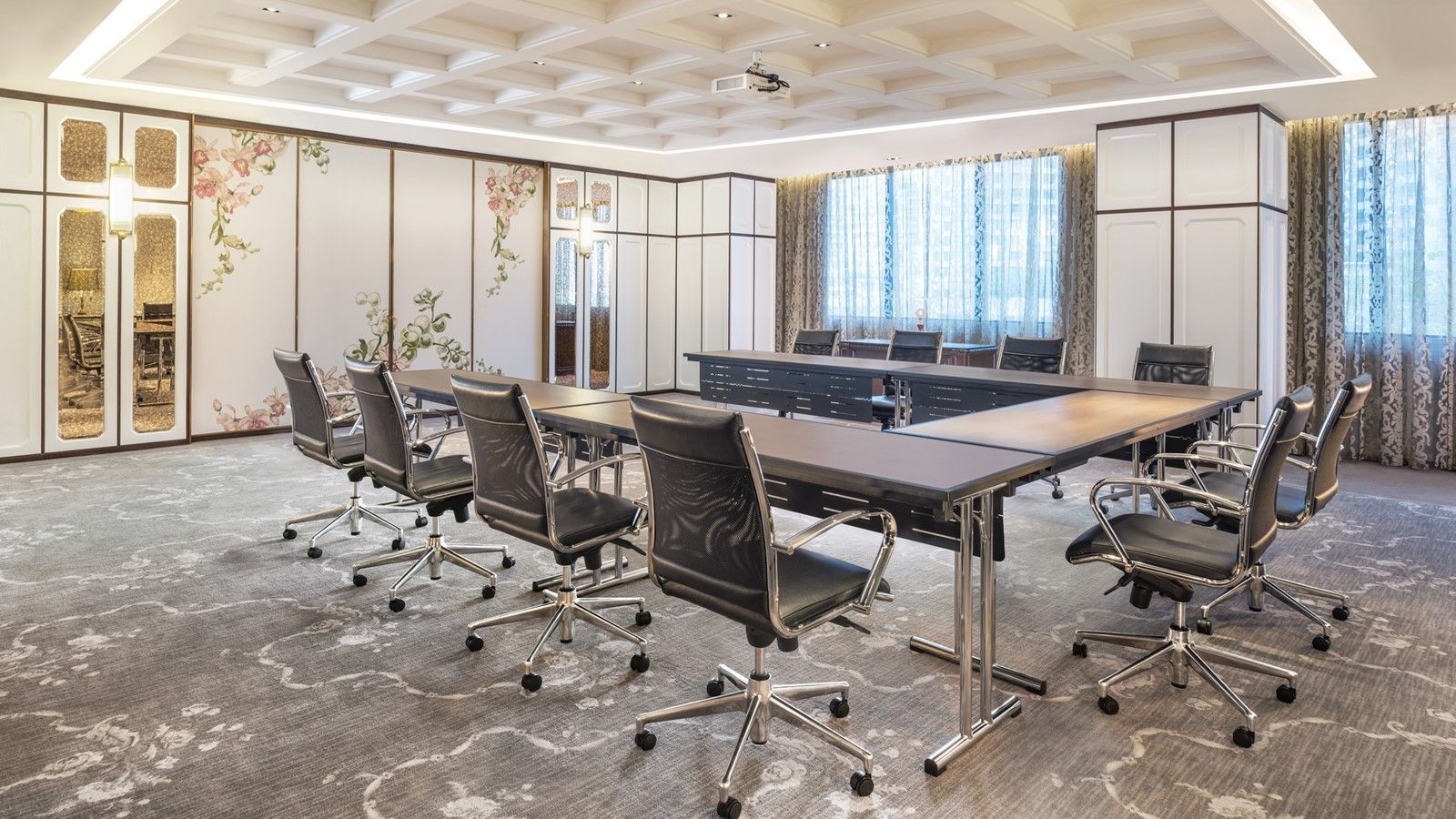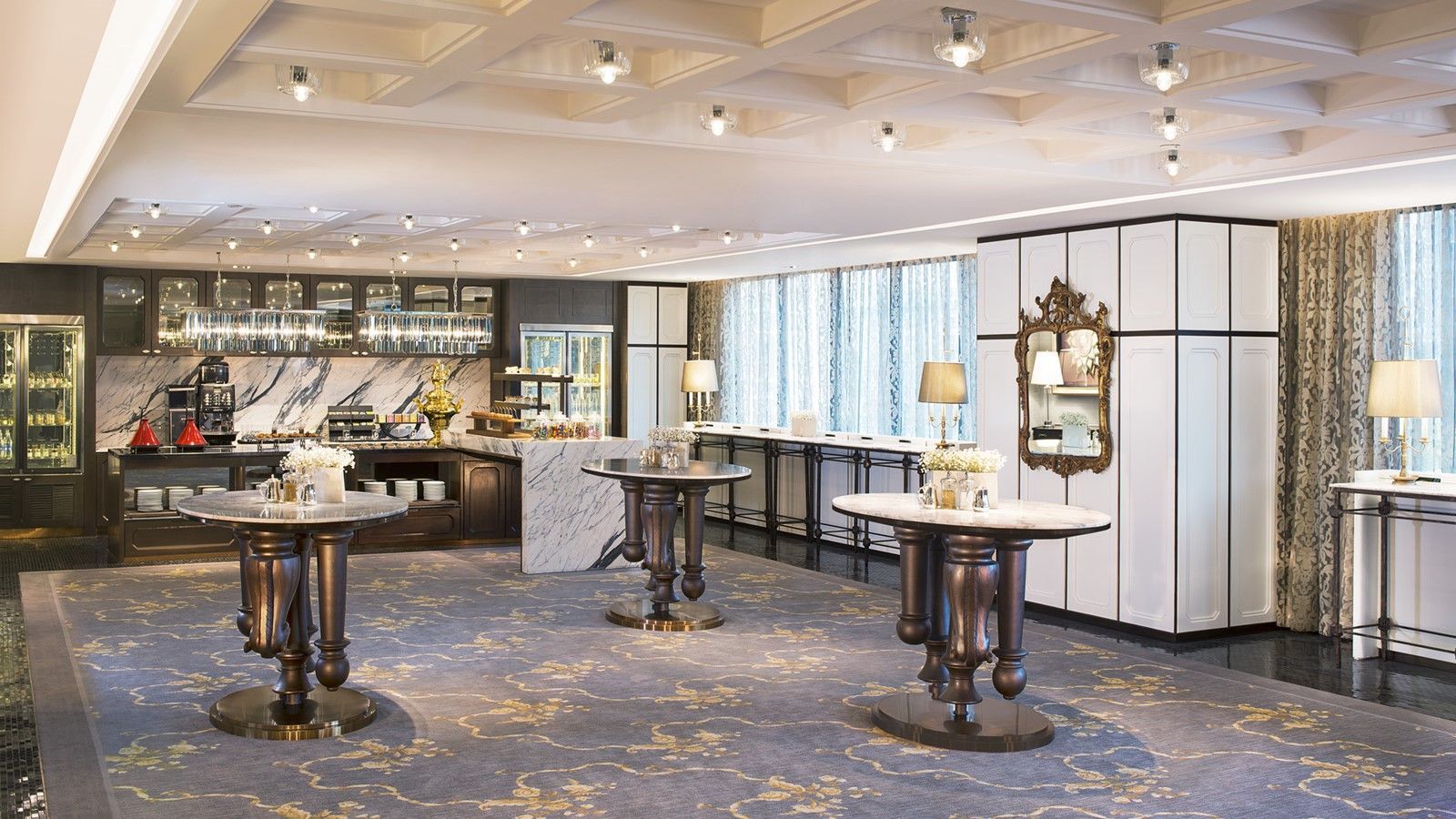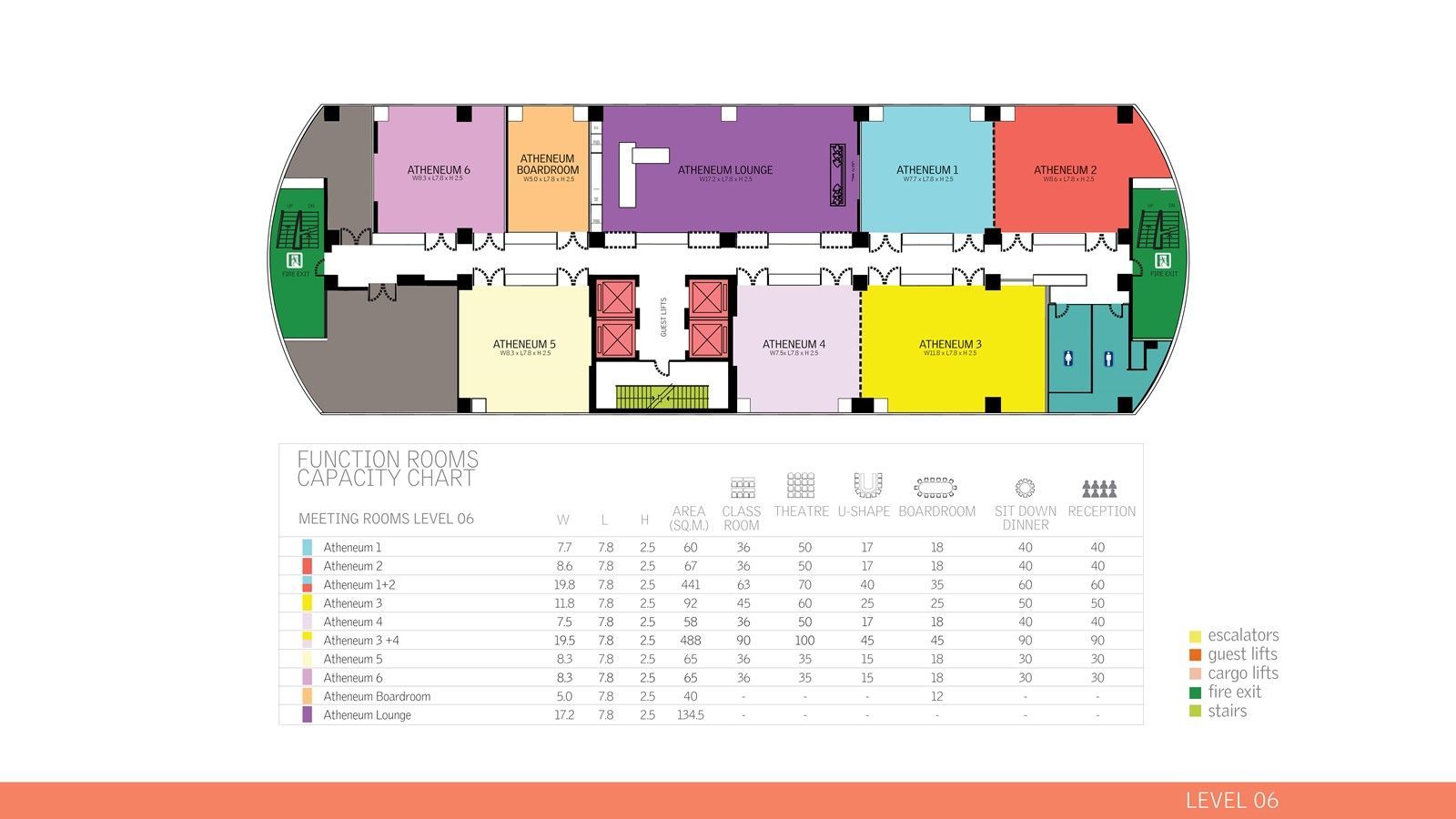 Atheneum
Hotel Building
Now occupying the newly remodeled 6th floor, the seven Thai colonial meets the modern era styled meeting rooms, boardroom and lounge each enjoy natural daylight and unobstructed view of the city. At the Atheneum Lounge, a creative space offering themed coffee breaks prepared in an open kitchen plaza, a wall-mounted interactive monitor invites to upload images from meetings and admire them from sumptuous chesterfield couches.

LEVEL 29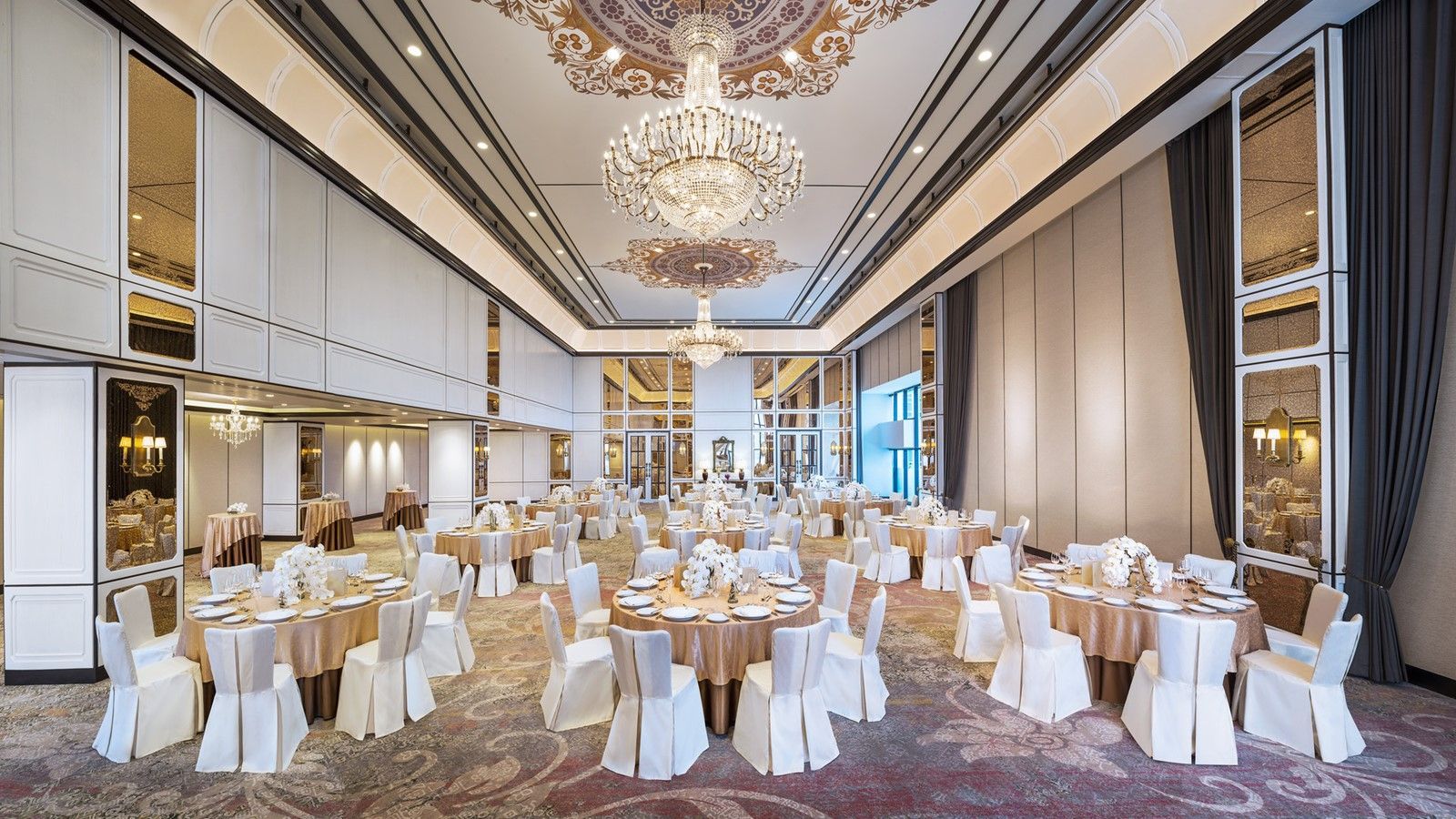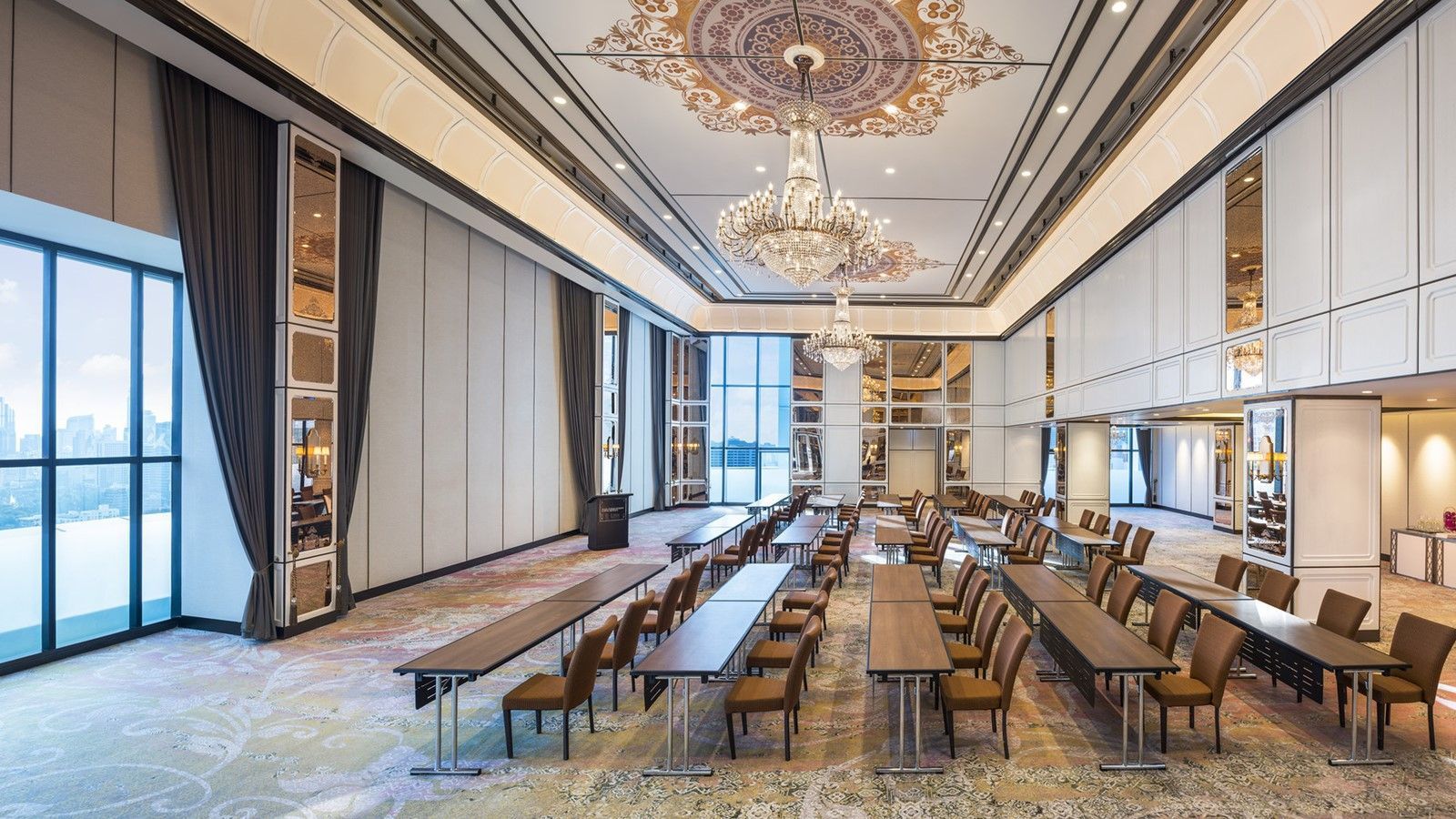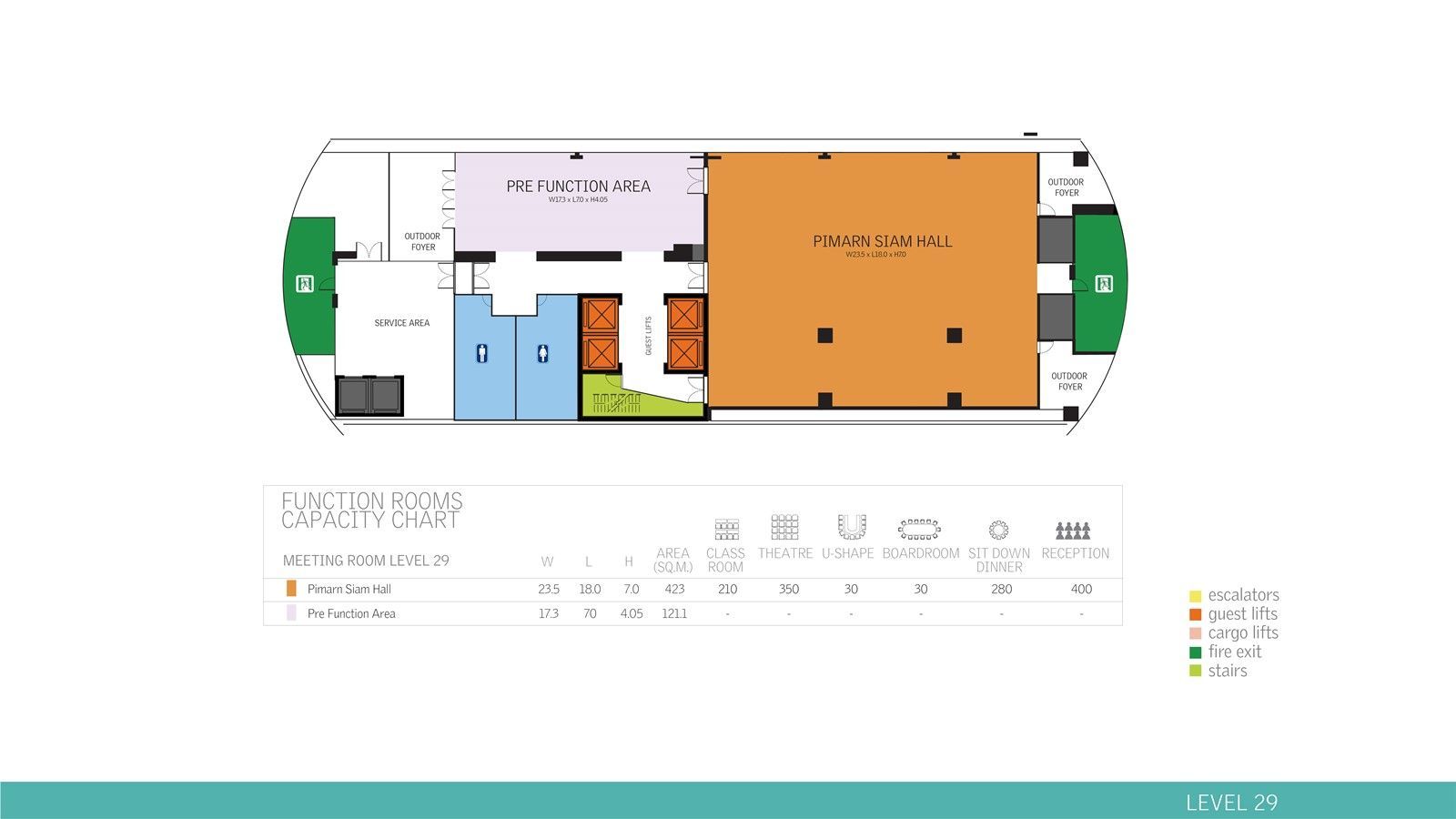 Pimarn Siam Hall
Hotel Building
Pimarn Siam Hall, the state-of-the-art space is perfectly designed both for banquets and wedding parties and to stimulate new ideas and connections.
Located on the 29th floor, clear, pillarless high-ceilinged main hall and stage area, along with a large breakout and reception space, are filled with natural light during day time and offer refreshing views of the city through floor-to-ceiling windows.

Important Information
The Plaza Athénée Bangkok, A Royal Méridien Hotel is undertaking a remodelling project of the Level 02 Meeting Rooms as part of the hotel's commitment to providing guests with unrivalled services and upgraded facilities.
Kindly note that this transformation is scheduled for full completion on 25 August 2017. We have taken special measures to ensure that any noise be kept to a minimum. All of the hotel facilities will operate as normal during this time.
Should you require any further information, please contact the hotel.