CSR Projects
Corporate Social Responsibility Initiative Exercised with Enthusiasm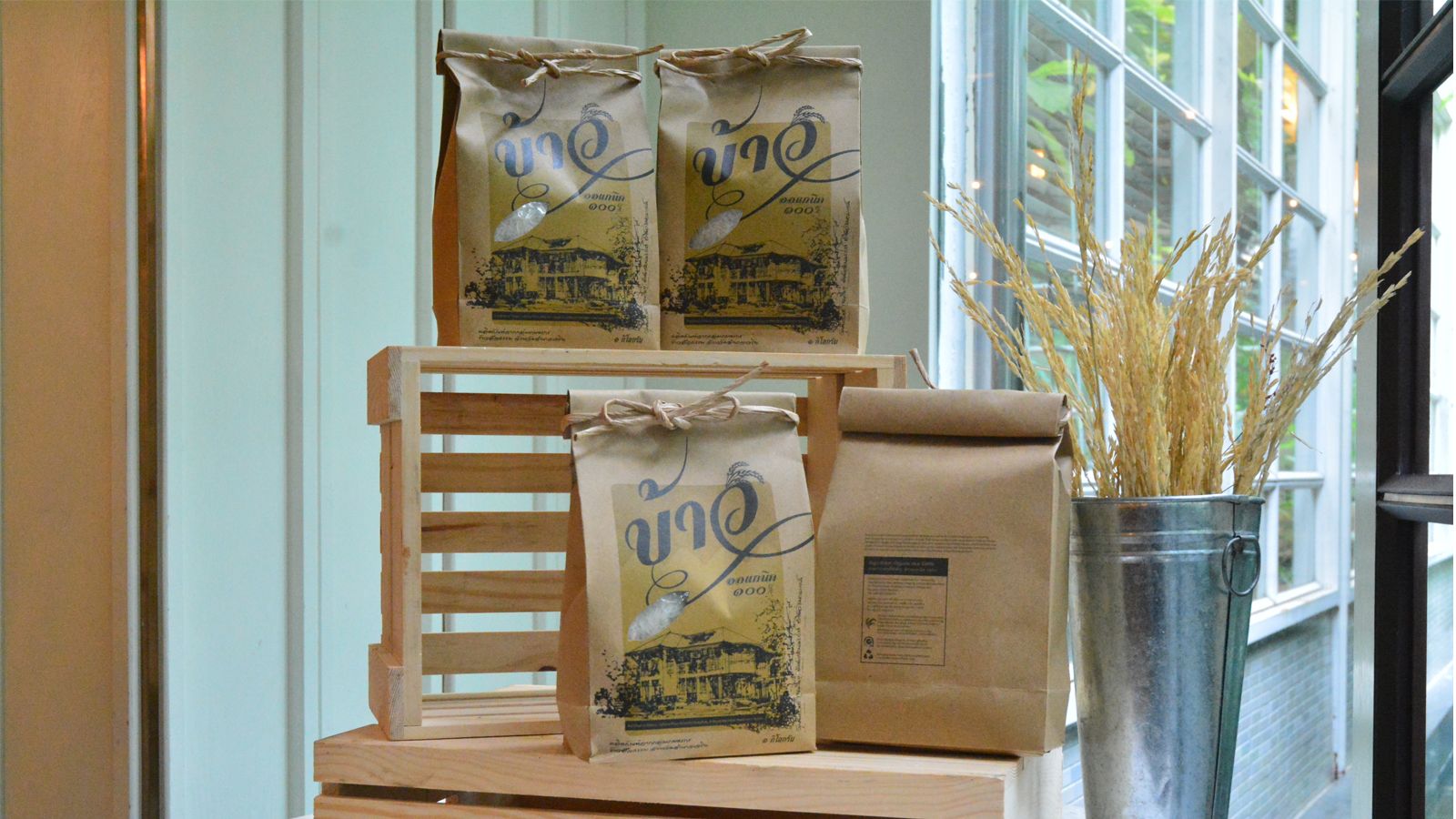 THE SATJATHAM RICE PROJECT
Plaza Athenee Bangkok, A Royal Meridien Hotel has put its policy of serving only organically-grown rice in its restaurants, banqueting and staff canteen.
Marking the opening of a new chapter in the hotel's community engagement and sustainability practices, the rice carries Organic Agriculture Certification Thailand confirming that the Satjatham Rice Project in Amnat Charoen Province where it comes from, meets the exacting ACT-IFOAM organic standard.
The move closely complements the hotel's distinction of being the first hotel in the world to achieve ISO 20121 certification for planning and delivering sustainable events.
BLOOD DONATION
Management and staff of Plaza Athénéé Bangkok, A Royal Méridien Hotel, and neighboring Athénéé Tower ensured blood donation session every 03 months.
Integral to the hotel's corporate social responsibility plan the quarterly activity includes welcoming and thanking the medical staff from the Thai Red Cross who gather the blood with a specially prepared complimentary lunch.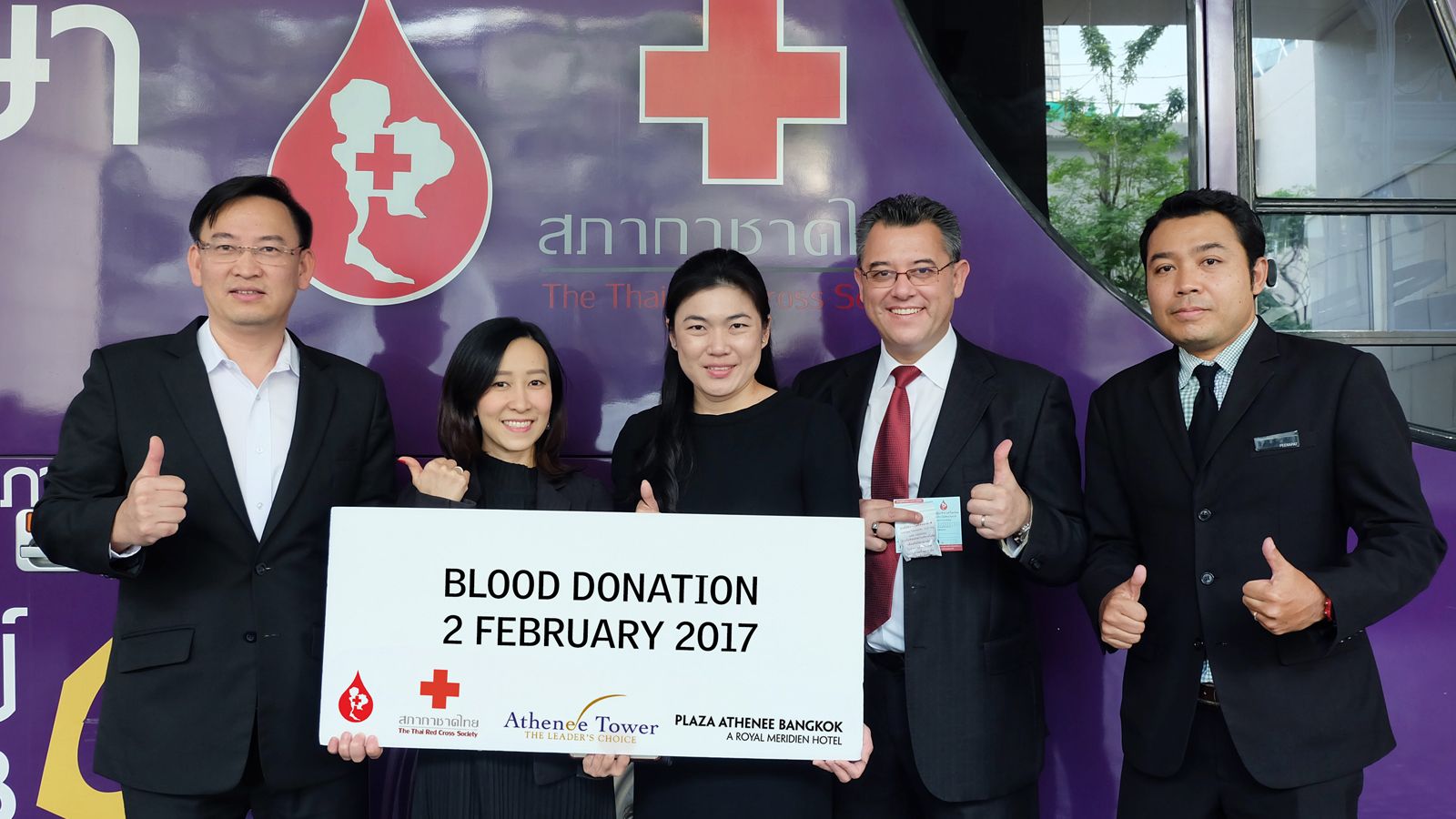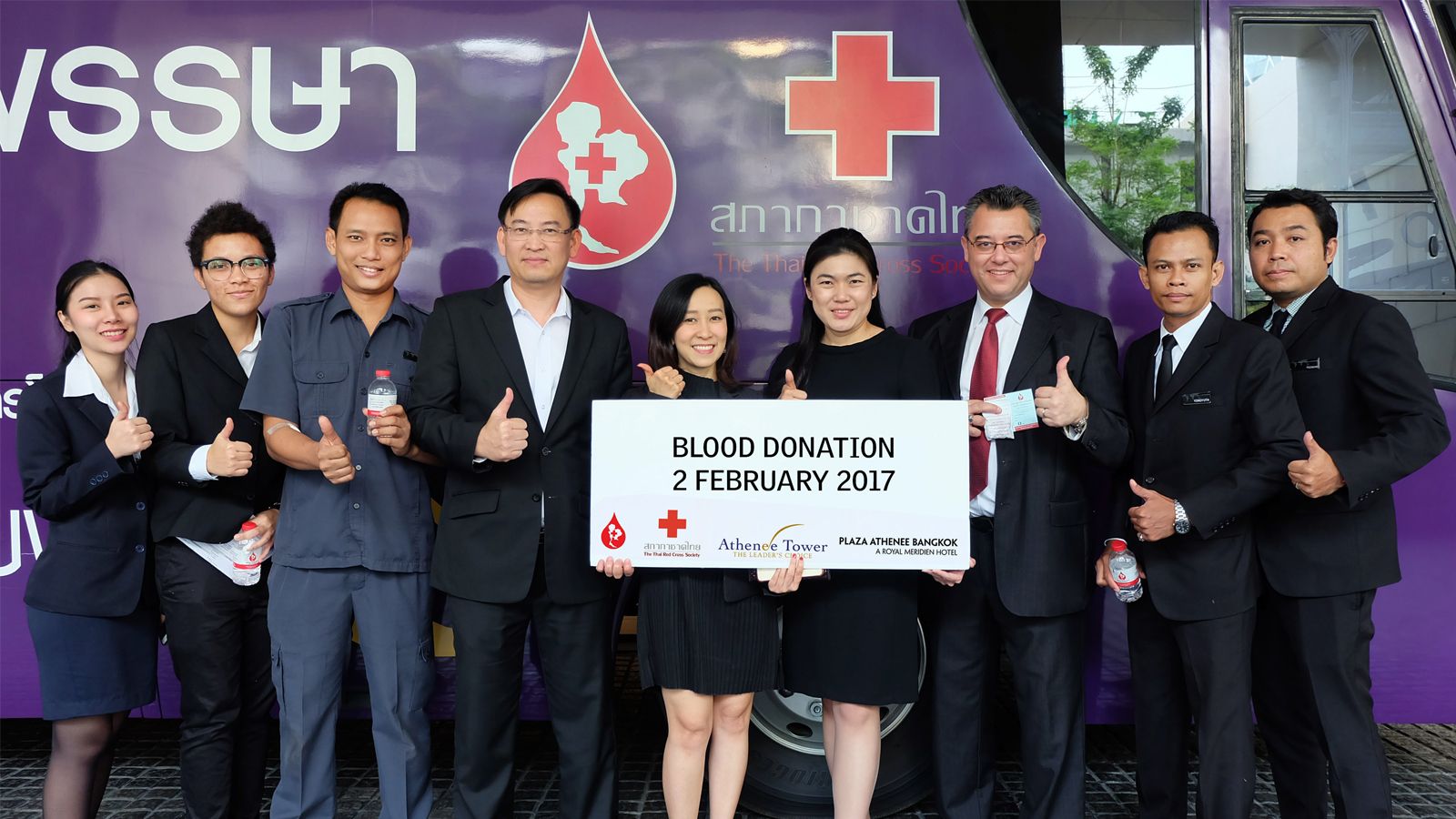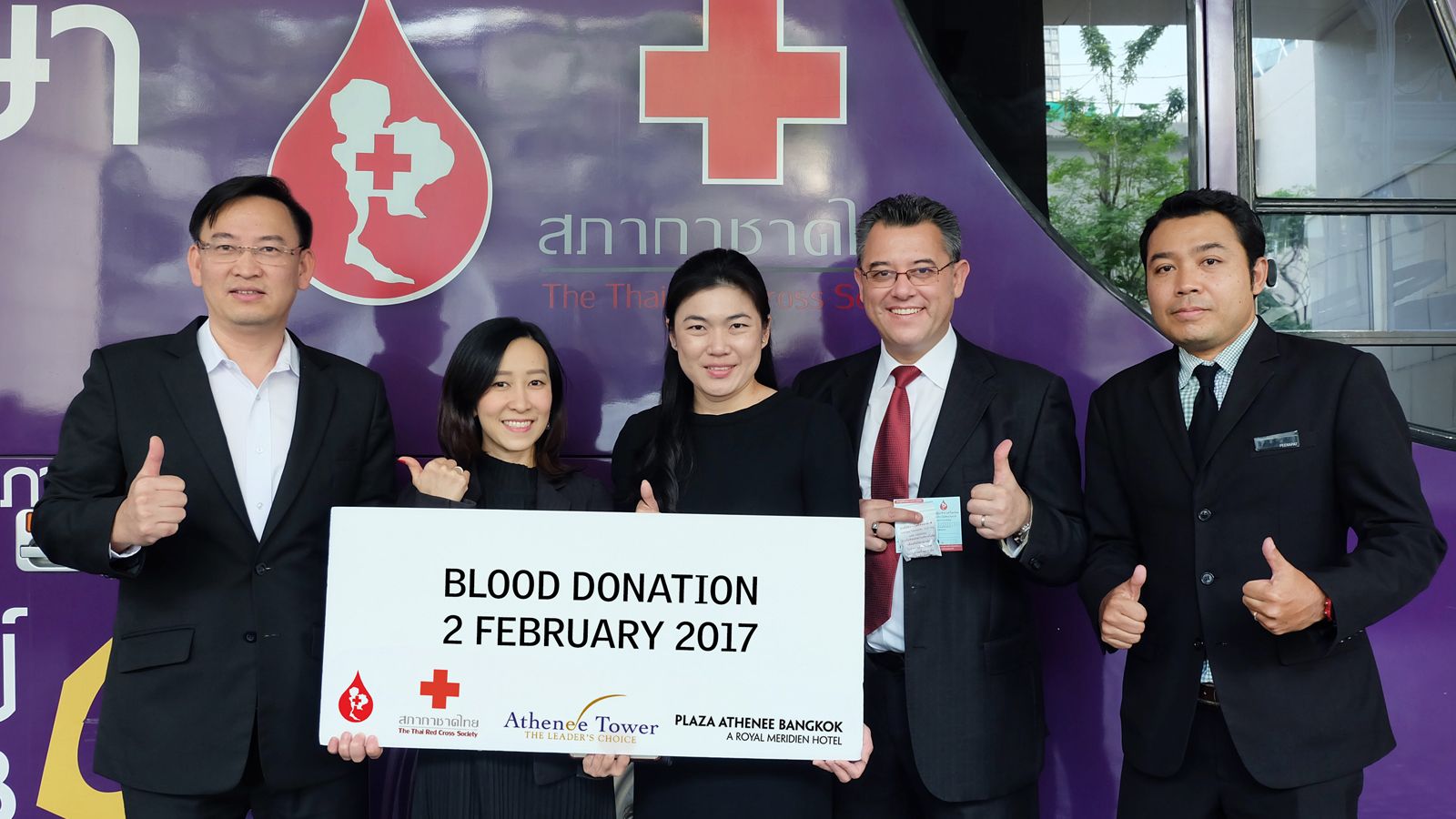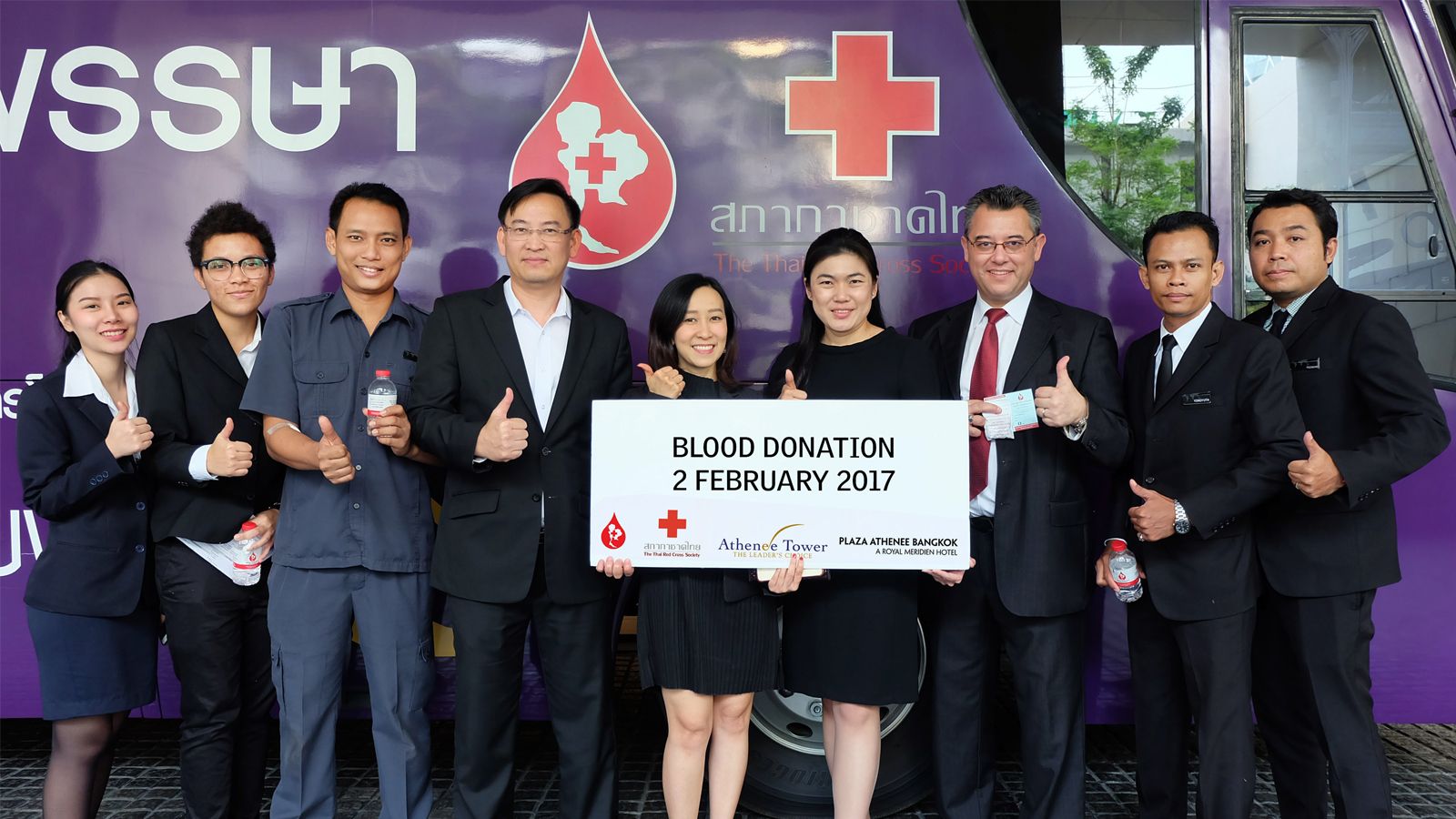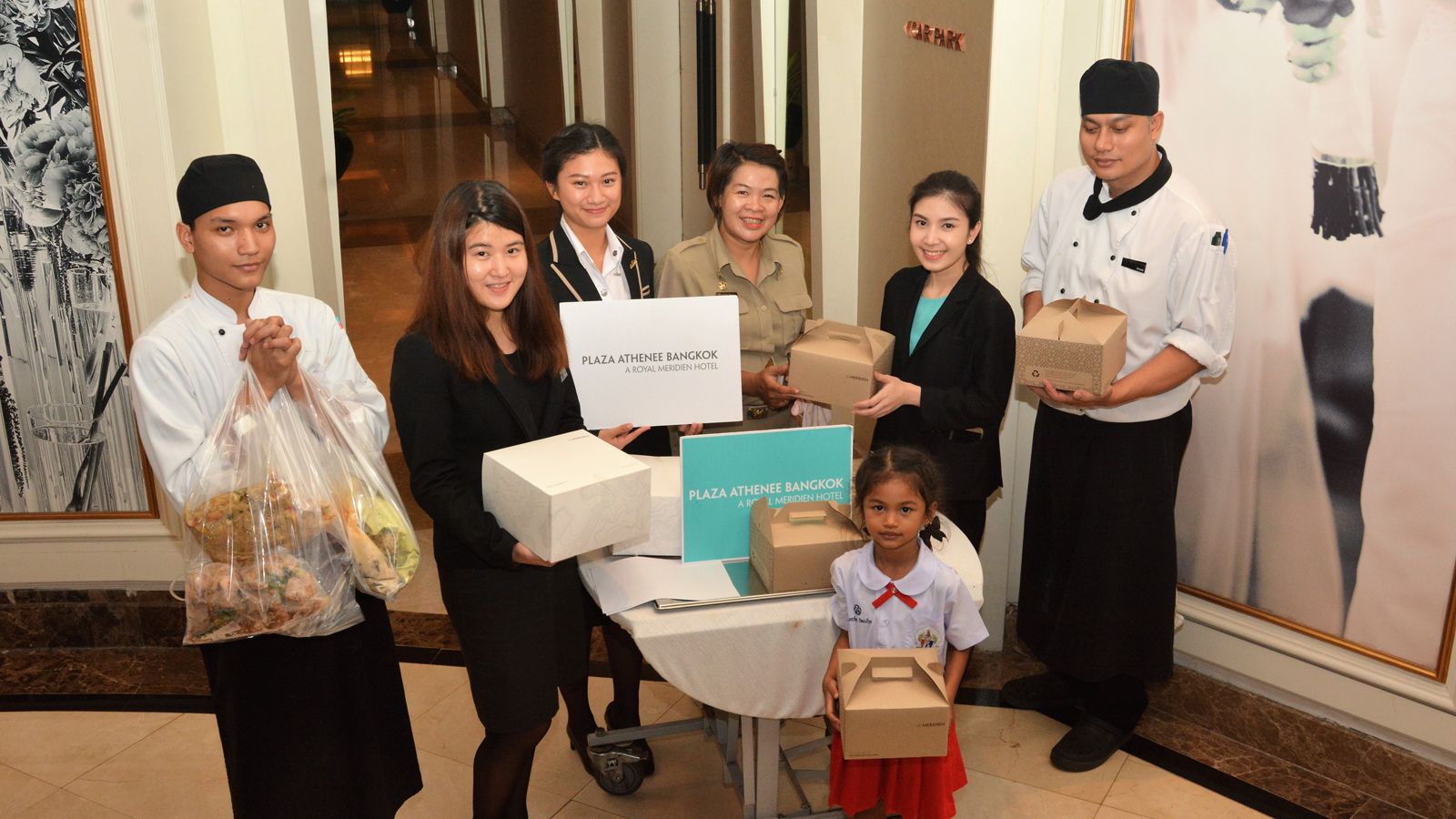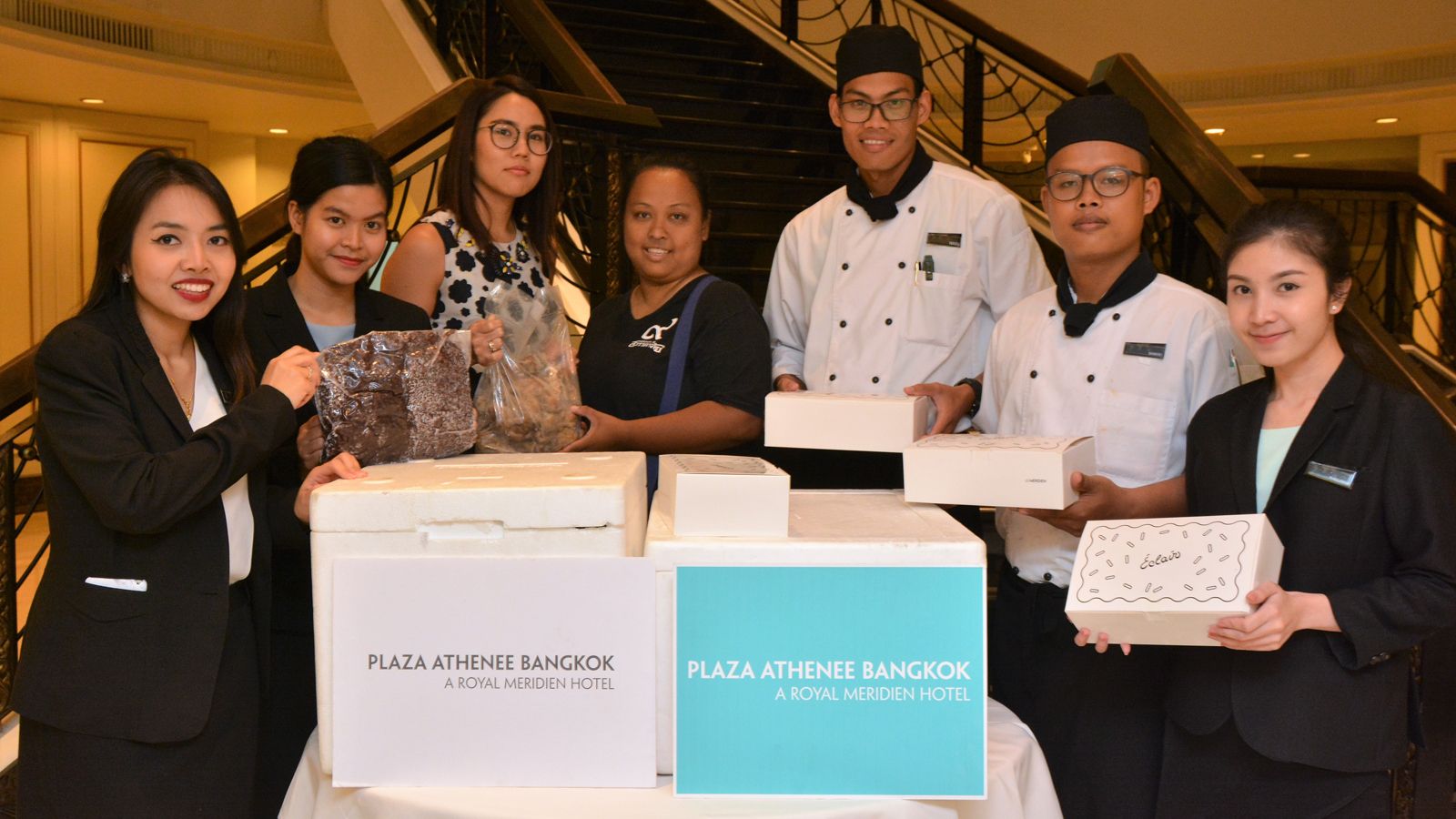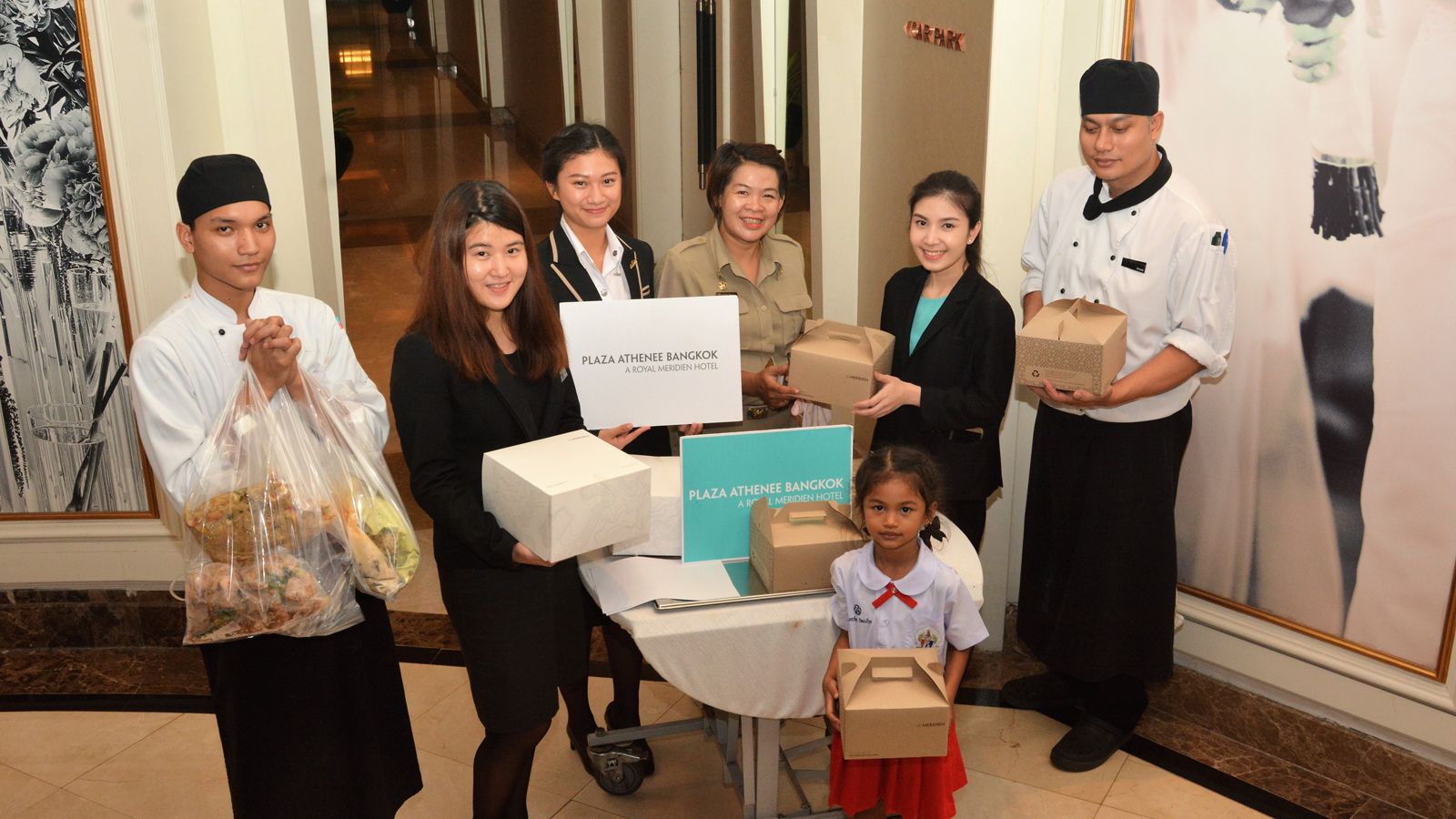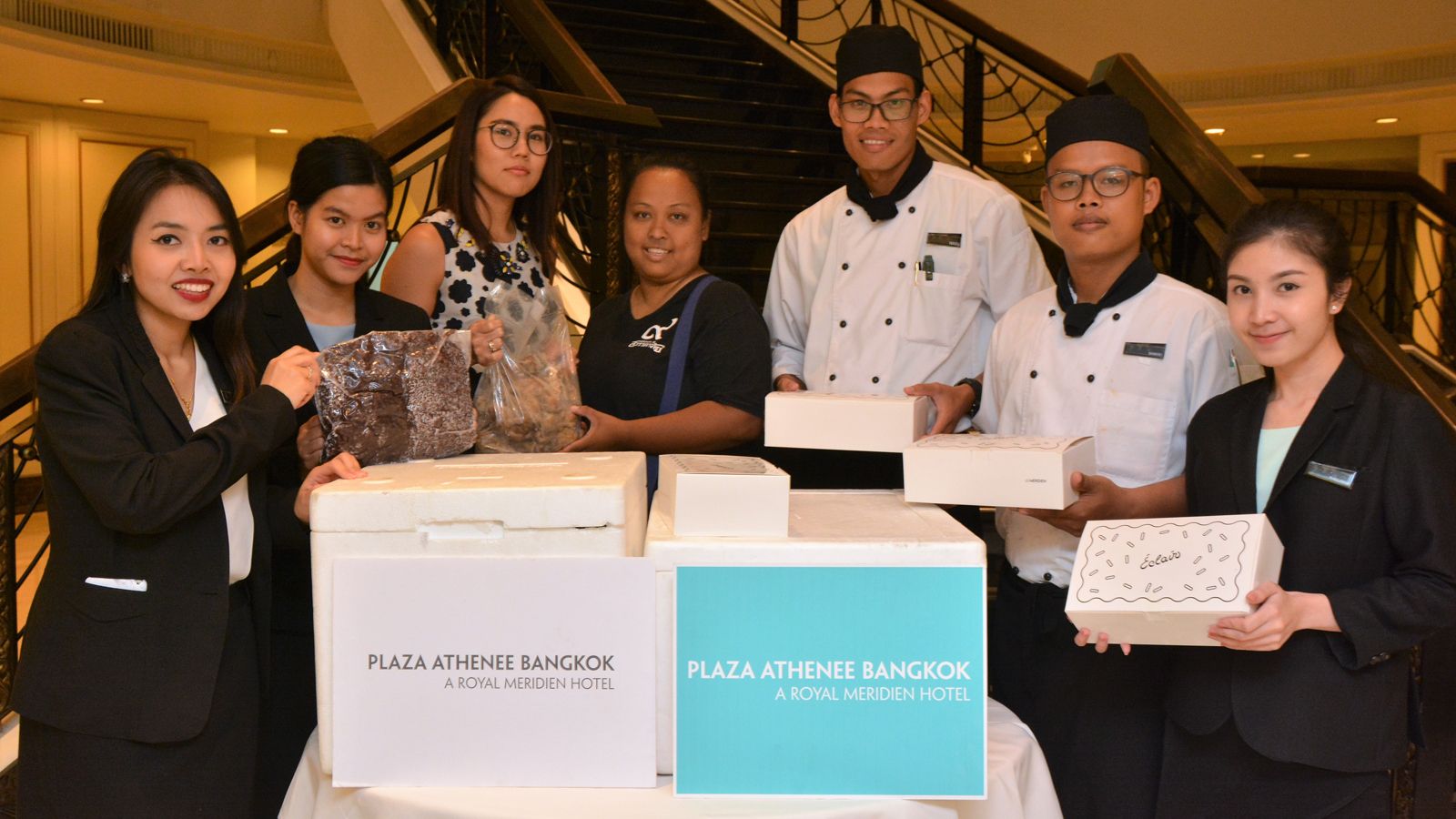 FOOD DONATION
Plaza Athénée Banagkok, A Royal Méridien Hotel and Thailand Management Association (TMA) once again jointly expressed their mutual resolve to bring small but significant improvements to the lives of some of those less fortunate.
Combining and complementing their resources in order to make a bigger contribution to present delicious and nutritious food to Duang Prateep Foundation to make the youngsters' day a brighter one.
UNICEF CHARITY AUCTION AND FUN FOR FUNDS BOWLING
The UNICEF Charity Auction and Fun for Funds Bowling Competition organised by Plaza Athénée, A Royal Méridien Hotel and sponsored by Thai Beverage, Mövenpick, KCG and Social Touch receives resounding support from the Thai community and philanthropists around the globe. Multiple Starwood hotels and resorts contribute luxury accommodation packages offered in the fund raising auction. The highest bidders for each lot claims the special price stays in the 5-star hotels located in many of the world's most exciting destinations.
This year's Fun for Funds Bowling Competition by Plaza Athénée, A Royal Méridien Hotel, drew a field of 300 competitors. Entry fees and T-shirt sales combined to raise such a substantial sum for charitable projects.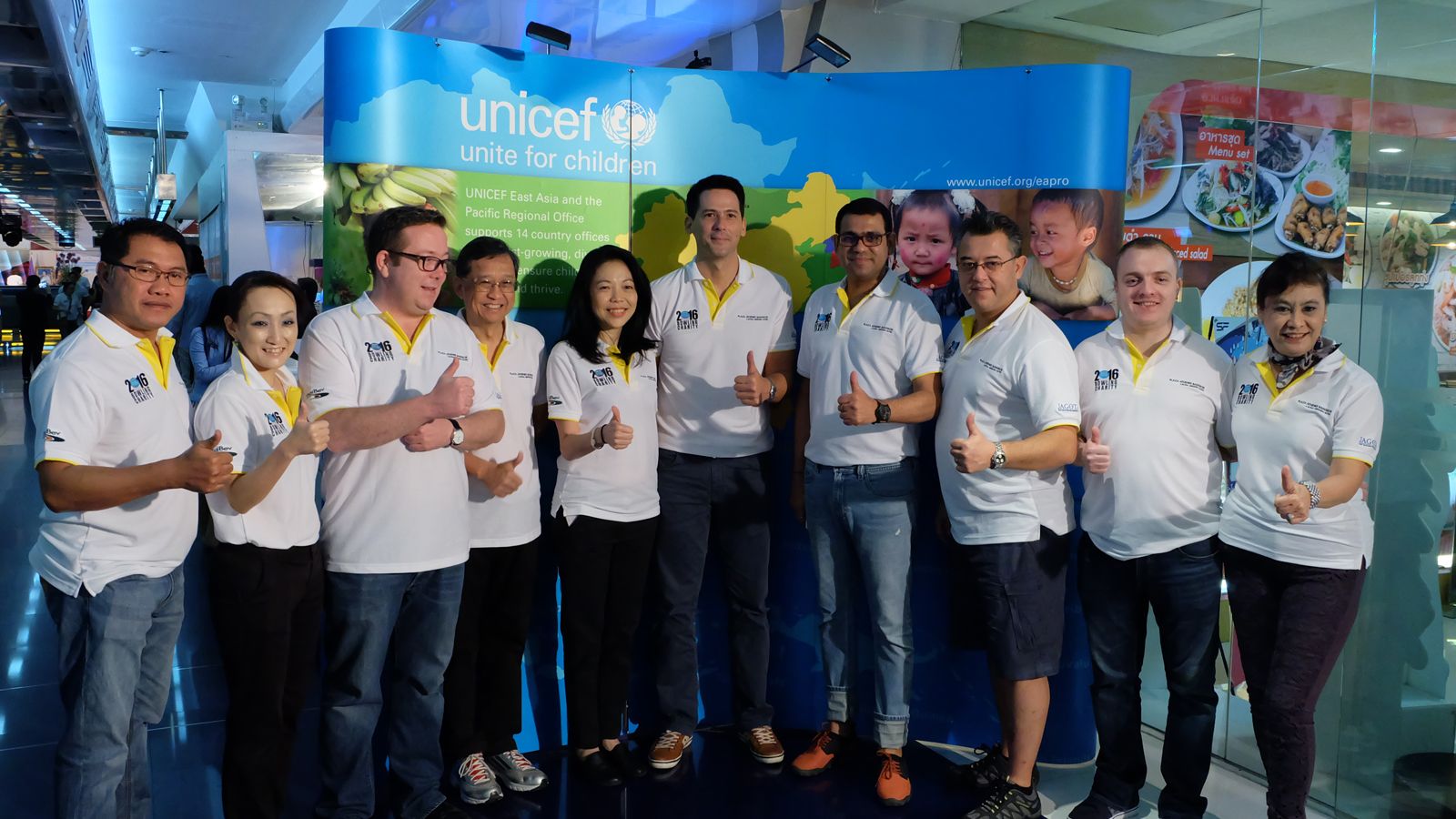 ISO 20121 SUSTAINABILITY EVENT MANAGEMENT SYSTEM
Plaza Athénée Bangkok, a Royal Méridien Hotel has announced its successful second recertification of its ISO 20121 for Sustainability Event Management Systems accreditation for planning and delivering sustainable meetings and events. The hotel became the first hotel in the world to achieve ISO 20121 accreditation.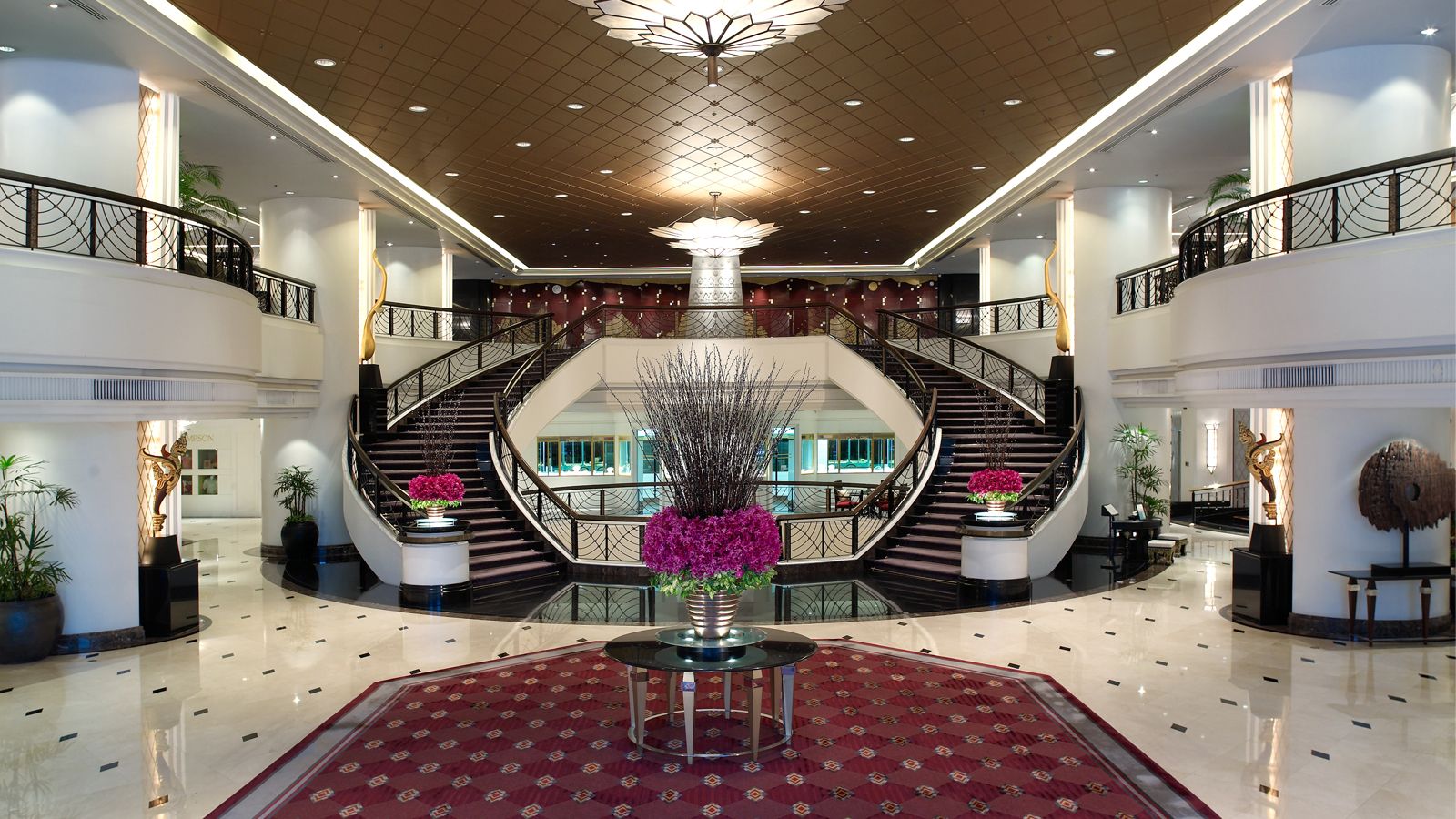 To achieve ISO 20121 recertification, the hotel once again had to show that it has considered all economic, social and environmental issues relevant to its operations.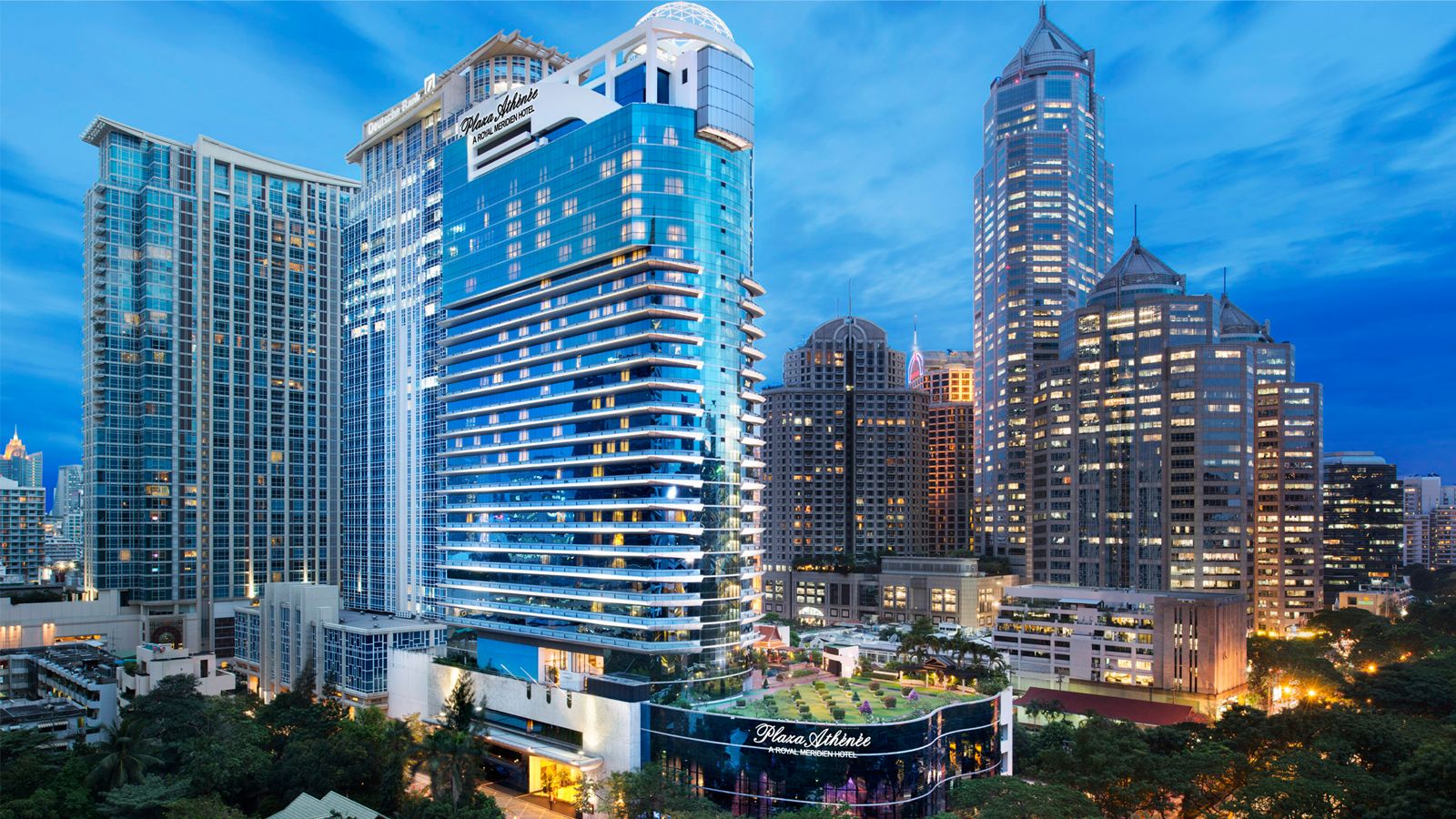 The latest recertification duly took note of further steps the hotel has taken along the road to complete sustainability. Among those, the hotel has implemented a new project whereby waste water from the hotel's consumption is treated and reused to flush toilets, resulting in a 20% reduction in overall water consumption.