The Rich History Behind Plaza Athenee Bangkok
Palatial Grounds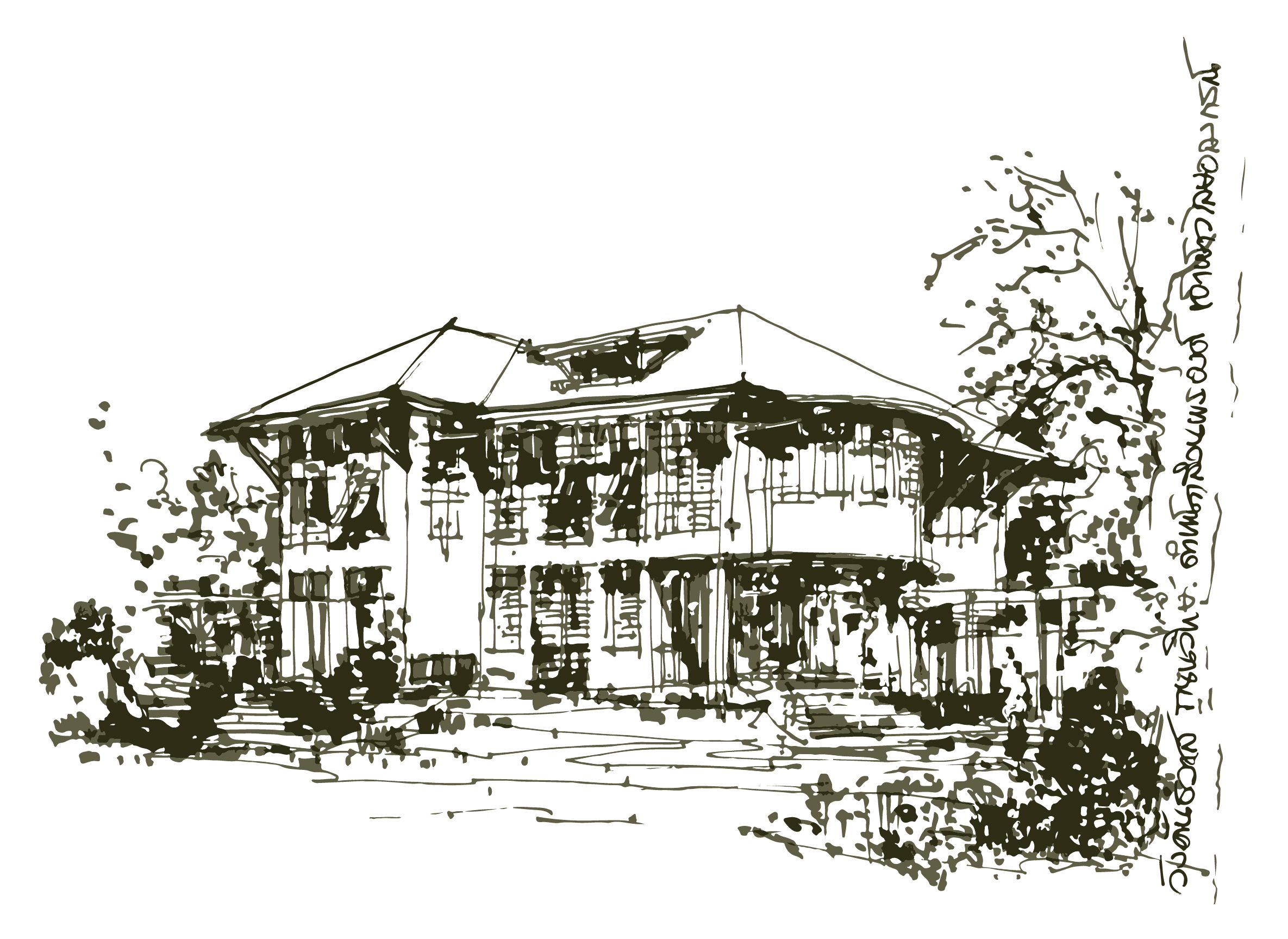 KANDHAVAS PALACE
Nestled on a leafy boulevard, in a sought-after area of Bangkok, the Plaza Athenee Bangkok has a rich history and a royal connection.
Built on the site of Kandhavas, the Palace of Princess Valaya Alongkorn, the hotel has been lovingly and extensively designed to celebrate its royal heritage.
PASSIONS OF A PRINCESS
The story of Princess Valaya Alongkorn, begins with her father, Chulalongkorn Rama V - the "Great Beloved King". His reign was pivotal to the shaping of Siam and later Thailand and his educational interests undoubtedly influenced the young Princess.
While much is recorded about the Chakri Dynasty, Princess Valaya Alongkorn was truly special. Known for her love of books, Princess Valaya as a young girl would disappear for hours lost in literature. What started as a pastime, became a passion that she shared. Princess Valaya was pivotal in establishing one of the first all-girl schools in Thailand, even donating the land to establish a university specialising in training Thai women to become teachers and educators.
Princess Valaya's creativity extended far beyond her skilled chess-playing and appreciation of literature. At the coronation ceremony of Queen Rambhai Barni, it was Princess Valaya who designed the dress that became a sensation.
Renowned for her ability to elevate European styles with a Thai aesthetic, Princess Valaya's influence was seen in everything from interior design to flower arranging. It was her mastery of these pursuits that are integral aspects of the modelling of Plaza Athenee Bangkok.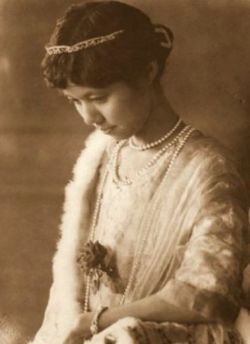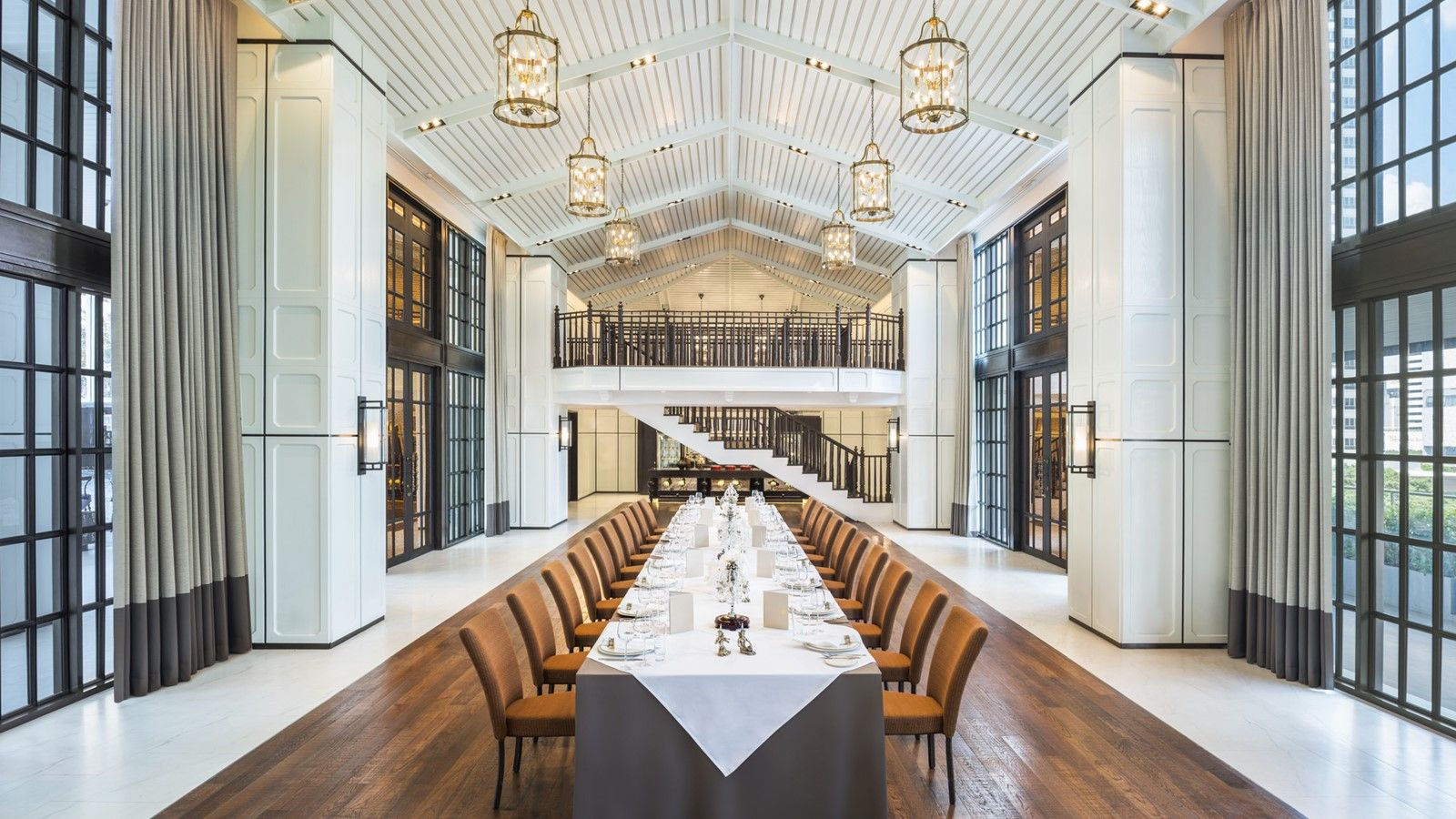 ROYAL ROOTS
A stay in the Plaza Athenee Bangkok invokes a feeling of long-lost tradition and nostalgia. The hotel has achieved their design goal to bring back the Thai-Colonial style of Princess Valaya Alongkorn's era, sympathetically combining it with the modern world defining "Thai Transitional Luxury".
The design of Plaza Athenee Bangkok beautifully honours motifs directly drawn from the Kandhavas Palace creating captivating aesthetic impressions of the kingdom and paying elegant deference to its royal roots.
The Plaza Athenee rooms and suites represent the summer palace with beautiful Thai Royal traditional style benches in each of the King Size Bedrooms. And the Royal Club rooms and suites are heavily influenced by the Royal ceremony that took place in the Royal Palace with working desks taking inspiration from the Northern-Thai offering, Kun Tok.
A Royal dining experience is presented at Plaza Athenee there is The Rain Tree Cafe and The Glaz Bar which portrays a soft femininity drawing inspiration from Princess Valaya Alongkorn's admiration of lady's etiquette.
On the whole the Plaza Athenee Bangkok has not only excelled in preserving its historical heritage but has also excelled in enriching it, delivering a very welcome re-introduction to the Royal house.
To experience Plaza Athenee Bangkok's luxurious history, book your next stay in Bangkok after checking out our beautiful rooms and suites.