Lagoon-style Swimming Pool
Level 04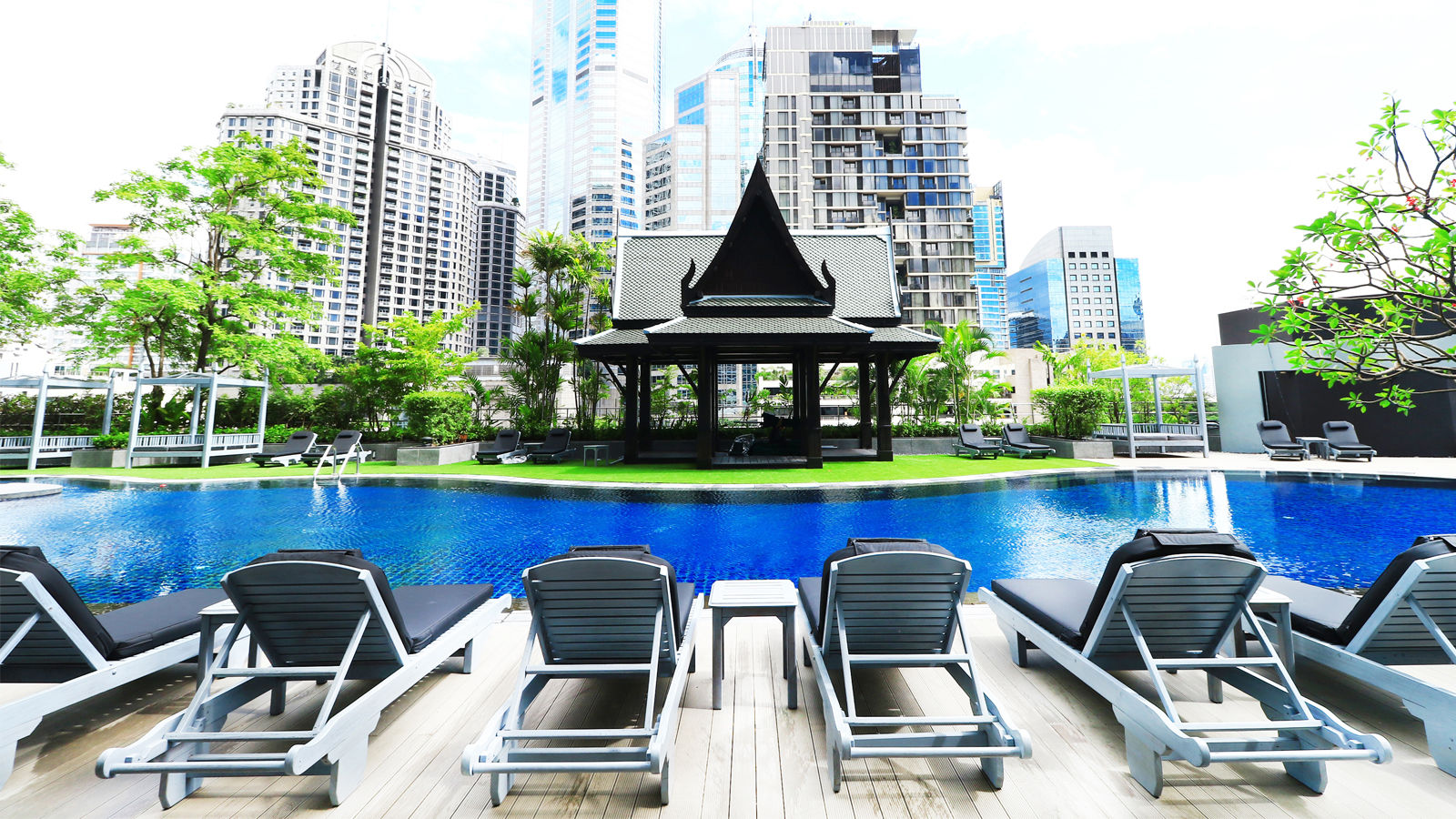 Daily 06:00 - 22:00

Glide through the cool water, recline, and inhale the inspiring scene. Located on the rooftop garden of the hotel, our newly remodelled outdoor lagoon-style pool provides a beautiful tropical setting surrounded by the lively cityscape of Bangkok.
The pool is tiled in deep aqua blue colours that sparkle like a gem in the sunlight blessings. The shallow and deep ends are separated by a stone fountain, classically sculpted to resemble Thai children playing.
An orchard of indigenous trees and blossoming plants around the pool area create a lush garden-like atmosphere that offers welcome shade during the midday heat. In addition, large sun umbrellas are placed strategically throughout, being the ideal ambiance for those who seek relaxation.
Catch your breath 'deck-side' on a long, low sun bed in the shade of the recently remodeled deck that surrounds the perimeter of the pool, or enjoy some food + drinks at The View, that is sure to delight you with its delicacies and small bites.

Access our 360 Virtual Tour